From SCDigest's OnTarget e-Magazine
- Feb. 4, 2015 -
RFID and AIDC News: What is Zebra's Strategy for Motorola's Mobile Wireless and Data Collection Businesses?
Zebra has Already Integrated Go to Market Programs, though R&D Remains Separate; Is Zebra in the Solutions Business?
SCDigest Editorial Staff
In early 2014, printing and RFID system focused Zebra Technologies announced it was acquiring the "Enterprise Systems" business from Motorola Solutions, in a deal that closed in late October. That left Motorola to focus on its radio systems business.
It was a somewhat surprising move, certainly moving Zebra up the supply chain food chain. What was the strategy behind the deal? How fast and how far will the integration of Motorola into Zebra go? Is Zebra now a "solutions" company?
SCDigest editor Dan Gilmore recently interviewed Mike Terzich, Zebra's Chief Administrative Officer who is leading the integration program, on these and several other topics.
SCDigest Says:

No CIO or CFO goes to bed at night thinking "I need to bar code something." But they do wake up and say I need to take a billion dollars out my supply chain.

What Do You Say?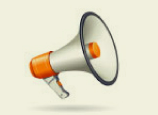 Gilmore: Mike, before we start talking about the Motorola Enterprise acquisition, you've been around the Auto ID industry for two decades. Not long ago, it was a very recognized and defined space. Now, not so much. It doesn't receive much press coverage at all today, though SCDigest is trying to rectify that a bit. Is it because it's just so easy to make it work today that end users just don't need much education any more?
Terzich: I think part of the reason that it has evolved the way it has is that if you look at who the industry icons were back in the day, the Intermecs, the Symbols [Symbol Technologies], the Telxons, the Hand Held Products, Datamax - all of them have been consolidated up into large industrial conglomerates. Zebra is really one of the last of the independents.
For years, you had so much independent development, and every manufacturer had their own operating language and everything was proprietary, so that added a dimension of complexity that users had to deal with. Over time, as architectures became more open and interoperable, the mystery kind of disappeared on how to implement and integrate this stuff. The question now is not really about the technical aspects, but issues like how to optimize my assets across my supply chain network. Today it is much more of an application and business question than it is a technical one with Auto ID.
Gilmore: I must admit the Motorola announcement took me a bit by surprise, though it was clear there were some tensions within the old Motorola Solutions between the radio side and the wireless and data collection businesses. What was Zebra's strategy in making this deal?

Terzich: A little bit of history - we tried to be part of the opportunity back in 2006 and 2007 when Symbol Technologies was put on the market and eventually found its way to Motorola. We made a pitch at the time - I was personally involved - and as I like to say we were a day late and a dollar short in terms of making a deal.
So our interest level from a strategic perspective has really been in place for seven years. So when the opportunity re-presented itself last year, our CEO Anders Gustafsson and Motorola started to have some conversations. For us, it was always about the attraction of where we saw the market evolving, and this whole concept around enterprise asset intelligence, the interest of companies to optimize across their value chains, and we felt that the combination of Zebra and the enterprise mobility business from Motorola made complete sense because it allowed us to offer a broader portfolio and a higher percentage of the solution offering.
For us, it also allows us to become closer to the application development side of the business. As a printing company, while we had a vision and an aspiration to be part of where enterprises were willing to go in terms of managing their business, it's hard to lead application and solution development around your brand when you're the printing component. Printing has become almost second nature today, while the wireless business and the portfolio Motorola has there in terms of mobile computing and the trends we were seeing with Cloud-based application development, the Internet of Things, asset optimization, and ubiquitous mobility - that's what enticed us to say this is still a very relevant strategic opportunity today as it was back in 2007.
Gilmore: I understand you have rather fully integrated Motorola in already. I would have thought that initially, given the very different nature of the business, that you would have started with it as separate SBU. I also understand you are quickly getting rid of the Motorola brand name in favor of it all being Zebra Technologies. Is that correct, and if Yes, what was the thinking?
Terzich: It's semi-correct. Where we are integrated is in our go-to-market strategy and our face to the customer. When you look at where Motorola Enterprise Mobility was selling, who their customers were and their routes to market, it was a combination of strategically calling on some very large end users and a significant reseller and integrator channel. It turned out that the amount of common end user customers and channel partners between Zebra and Motorola Enterprise is really quite significant.
So we had the opportunity to integrate sales forces, and when you think about it through the eyes of the sales team, you're carrying more products in your sales bag, you are selling largely to the same channel partners that Zebra and Motorola were both selling to independently. The largest end users are mostly customers in common, so there was some natural synergistic opportunity in our go to market model.
Where we have remained separate is in the R&D and development side, because the product lines are complementary not competitive, and over time Motorola's competency in mobile computing, data collection and wireless networks are unique skill sets for us. So we are maintaining separate engineering and product development organizations, but we come together with a common global sales and marketing organization.
Gilmore: And what about the branding? Is the Motorola name gone, it is now all Zebra Technologies going forward?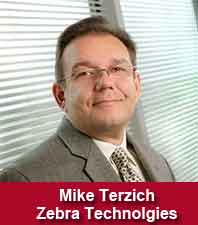 Terzich: From a contractual/legal perspective, we have to get off the name and the "batwings" [the Motorola logo] as part of the transaction, so it's not like we have a choice. We can however leverage the Symbol Technologies brand, and we are going to do that as a product brand in some isolated areas. But Symbol as a name has been out of circulation for about seven years, and while it has some affinity say in the reseller community, the long term strategy is that everything will be branded Zebra Technologies.
But in the transitional period there will be some product that have to transfer to a Symbol products sub-brand as a means to get off of the Motorola bat wings.
Gilmore: What's your take on wireless systems market? It really now is just down in the US to just two major players, Honeywell and now Zebra. Is it is still a good market, a growth market?
Terzich: What's interesting about the combination is we're now number one in mobile computing, number one in data collection, and number one in printing. We have a very large global service organization. And then you get to wireless LAN, and that's the fifth of our major revenue buckets.

(RFID and AIDC Story Continued Below)