From SCDigest's On-Target e-Magazine
- Dec. 17, 2014 -
Global Supply Chain News: Plans by Retailers and Apparel Companies to Improve Bangladesh Factory Safety Finally Moving to Action Phase
VF Corp, Walmart Backing Relatively Low Cost Loans to Suppliers
SDigest Editorial Staff
After the 2013 collapse of a building containing five apparel manufacturing companies that killed more than 1100 workers, intense scrutiny was placed on the outsourcing activities of global retailers and brand companies. The focus was largely on factory safety and the murky flows of orders to primary suppliers and then on to numerous sub-contractors, which were often invisible to the retailers and apparel companies. Many companies also vowed they would greatly step up inspections of apparel factories in the country and eliminate suppliers which had unsafe facilities.
And all that put at risk the growing apparel manufacturing sector in Bangladesh, which had risen to some $19 billion in exports for the country and a major source of its GDP.

SCDigest Says:

International inspectors estimate that around $400 million will be needed to fix nearly 2,000 Bangladeshi factories producing clothes for leading European and North American retailers.

What Do You Say?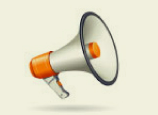 Reports of dangerous conditions in Bangladeshi apparel producers, especially related to risk of fire, came pouring in. The Bangladesh government passed some new laws relative to factory conditions, though how effective that move has been remains an open question.
In parallel, a group of mostly European retailers and apparel companies formed an alliance to provide funding for the improvement of factories in the country. Concerned about the legally binding nature of the Euro-led pact, which might have led to legal action against retailers and brand companies, Walmart, Gap and other US companies formed their own alliance to address the issues.
Now comes news the efforts really are moving forward, generally in the form of providing low cost loans to factory owners to improve conditions at their facilities.
The Alliance for Bangladesh Worker Safety, led by US firms including VF Corp in addition to Walmart and Gap, has established a mechanism that will give Bangladeshi factories access to the low-cost loans backed by a corporate guarantee.

The Alliance said last week that it had reached an agreement with the International Finance Corporation (IFC), the World Bank group's private-sector arm, to facilitate the loans, the first of which have been disbursed over the past couple of weeks. Under the program, it appears that different US companies will back loans to specific Bangladeshi suppliers. For example, VF has said that it will back some $10 million in loans to finance safety modifications at the 90 or so Bangladeshi factories producing clothes for VF. Walmart is on a similar trajectory, and two other US companies are said to be close to a program with the IFC.

Levi Strauss recently announced its own program with the IFC. (See Levi Strauss Expands Ethical Sourcing Program to Offer Low-Cost Loans to Offshore Vendors.)

The Wall Street Journal reported this week on the case of Arunima Sportswear, a Bangladesh maker of apparel for VF, North Face and other Western customers, but which needed to make major improvements in safety-related areas such as fire doors, safety lights and automatic-sprinkler systems, to meet new inspection requirements.


(Sourcing and Procurement Article Continues Below)