From SCDigest's On-Target E-Magazine

-Feb. 11, 2014 -
Logistics News: Automating Split Case Picking Movement can Deliver Productivity Gains in eFulfillment, Store-Level Replenishment, More

Systems First Implemented in Late 1990s to Intelligently Move Cartons to Right Pick Zones Commonplace Now, but Still Under Deployed
SCDigest Editorial Staff

The amount of "split case" order picking, sometimes also called "eaches picking," is in general thought to be on the rise.

The reasons? One is certainly that major retailers such as Walmart are looking for vendors to help them reduce the retailer's own logistics costs by picking and shipping for each individual store. Those store-specific cartons are then crossdocked after shipment to the retail DC, eliminating the need for the retailer to take in full cartons and do its own store-level picking in its DC.

Another key factor is ecommerce, certainly at the retail level, but also for consumer goods manufacturers and even in some "B2B" sectors. In B2C, ecommerce orders almost by definition involve split case picking, as customers order a single or at most handful of items that are generally in single unit quantities.

SCDigest Says:

Each carton is automatically moved to the next zone where there are picks for it, and only those zones, significantly improving overall productivity and throughput.

What Do You Say?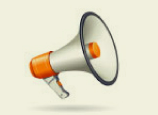 In either case, the costs of order fulfillment increases at the level of split cases picking rise. The picking cost per unit will certainly be much higher at an eaches level than they will be for full case picking, and split case picking generally tends to be more complex. A supplier that is informed by Walmart that it has been selected as a "pick and pack" supplier may hear promises of a lot more business down the road, but it will have to absorb higher logistics costs in the short term as that plays itself out.

What Can be Automated?
Given these trends pushing companies towards more split case picking, can automation provide an antidote to rising distribution costs?
Yes and no. There are some tried and true (A-frames) and newer (e.g., "spider" arm pickers, among a few others) approaches to automating split case picking, but in reality these still have a fit in relatively small segments of the markets, such as A-frames for pharmaceutical products. "Spider" technology is really just getting off the ground.
Certainly other picking related technologies, such as Voice or "wearable" wireless terminals, should be evaluated, both of which provide so-called "hands-free" capabilities that drive productivity gains versus traditional RF terminals. Voice in particular has been very popular among dedicated etailers.
But what about materials handling automation? Is there an analog to the "pick-to-belt with downstream sortation" model that has been a mainstay of case picking for some three decades?
In a sense there is. Many split case picking operations use some form of "pick and pass," where a carton for a retailer or end customer is initiated at the start of the split case picking area, and "passed" to downstream pickers in other zones where other items for the order are added, a process that repeats until the carton/order is complete.
The pick and pass process can be enhanced by using some form of "cluster picking." That means a group of cartons/totes passed to a pick zone are "batched" for picking purposes in that zone. That means that as a picker takes cartons through a zone, picks for a given SKU are sequenced so that all cartons that require that SKU are serviced by the picker before he or she moves on to another SKU/location in the zone. That in the end reduces travel time.

For large split case picking operations, the pick and pass operation can be automated in terms of carton movement, driving significant productivity gains.
In fact, SCDigest materials handling editor Cliff Holste was among the first if not the first to design this automated carton transfer approach in 1998, during an implementation at a totes Isotoner DC in the Cincinnati, OH in 1998.
Now, this approach (and supporting technology) has become much more commonplace, though still not broadly recommended by consultants and others despite its potential efficiency gains for many operations. It involves using powered conveyor to move product from zone to zone, intelligence to skip zones where no picks are required for a carton, and horizontal transfer conveyors to move cartons laterally into each pick zone.

Comparing Pick and Pass Approaches

Without going into too much system design/operational detail, let's first look at a typical non-automated pick and pass system configuration. In the typical approach, a powered takeaway conveyor line is centered between two banks of case flow racks. A dead roller conveyor is located along both sides of the powered conveyor line leaving enough aisle space for picking between the face of the flow rack and the edge of the roller conveyor.

(Distribution/Materials Handling Story Continues Below )