From SCDigest's On-Target E-Magazine

- July 10, 2013 -
Supply Chain News: If US is in Early Stages of Manufacturing Renaissance, it is Doing it with a Lot Fewer Factories
Number of Plant Closing is Slowing, but Openings Even More So; the Procter & Gamble Example
SCDigest Editorial Staff


While talk of a US manufacturing renaissance continues, driven by such factors as rising costs in China, low natural gas prices in the US, and need for greater market responsiveness, from SCDigest's view the state of American manufacturing affairs is still mixed.

SCDigest Says:

Surprisingly, Meckstroth says that in 2010, 89% of foreign manufacturing affiliates' sales went to non-U.S. customers. Only 11% ($242 billion) went to the United States

What Do You Say?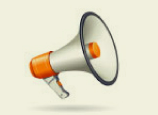 Whatever the status and trend line, what is clear is that US manufacturers are doing more with less, as the number of actual factories in the US continues to decline.

Research earlier this year from Daniel Meckstroth, Vice President and Chief Economist at MAPI - The Manufacturing Alliance, quantified what has been happening in the US manufacturing sector relative to factory openings and closings.

As can be seen in the graphic below, the number of plant closings in the US has actually been declining since 2000, other than a small blip up in the 2001 recession and a more major surge in the dreadful economic year of 2009.

"Unfortunately, the rate of plant openings has consistently fallen even more. On average over the last 13 years, 3.5 percent of all plants closed each quarter and 2.9 percent of all plants opened," Meckstroth writes.

The net result, of course, is that the total number of US factories is falling, as more plants consistently close than are opening (the openings numbers, we will note, do not include expansions).

The number of US manufacturing plants fell from 375,00 in 1998 to 304,000 in the first quarter of 2012, the last period of Meckstroth's analysis, based on data from Bureau of Labor statistics.
Some of course will blame offshoring and "runaway factories" for this dynamic. Meckstroth isn't so sure.
SCDigest believes manufacturing productivity is certainly one key factor. As an anecdotal example, in 2011 consumer products giant Procter & Gamble opened its first new US plant - a paper products factory - in 40 years.
Rates of US Plants Closing are Slowing, but Plant Openings Even more So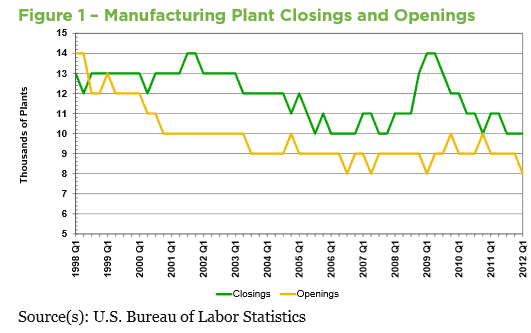 The Result: Total Number of US Plants Continues to Decrease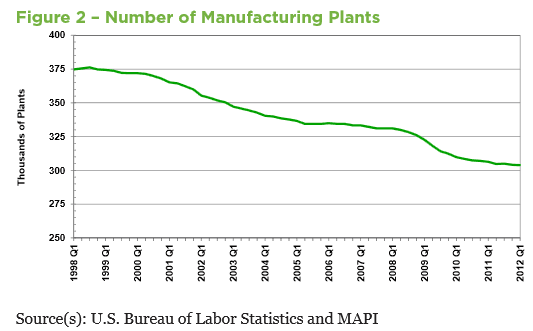 That despite the fact that P&G's sales and unit volumes have soared multi-fold over those four decades. But increased productivity likely accompanied by some expansions and/or an increase in the number of shifts used in some cases obviated the need for a single new production facility in four decades.


(Manufacturing Article Continued Below)