From SCDigest's On-Target E-Magazine

- Dec. 19, 2012

Logistics News: Is the War on Trucking Being Waged?
Yes, Says Mike Regan, Though there is a Short Lull Right Now; Carriers Also Focused on Getting More Revenue Per Shipment, Increasingly Through Fees

SCDigest Editorial Staff
Mike Regan, president of TranzAct Technologies, active member of NASSTRAC, and notable commentator on the freight transportation sector generally, drew some notice in late 2010 by warning that there was an emerging "war on trucking" that should have not only carriers but shippers concerned.
SCDigest Says:

Regan believes shippers themselves also need to be concerned about growing carrier capabilities to drive more revenue per shipment.

What Do You Say?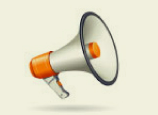 Those threats to transportation budgets and service included changes to Hours of Service rules, a trend towards increased highway tolls, the impact of CSA 2010 on driver availability, rail industry-backed sources fighting proposals to allow heavier trucks with an addition axle, other legislative proposals that would have actually decreased current maximum truck size and weight (SHIPA), and more.
So here in late 2012, is the war still in progress?
Changes were made this year to the HOS rules, which will go into effect on July 1, 2013, while the proposals to allow heavier and/or longer trucks were essentially defeated for now early in 2012. Looks like that stage of the war went against the trucking industry.
So what does the big picture battlefield look like now? We went back to get Regan's current perspective on this week's supply chain video news, produced in partnership between our Supply Chain Television Channel and CSCMP.
"The war is still going on, however I would suggest that instead of being phases of an active campaign, we are actually seeing a lull as things sort out. There are a lot of things happening in Washington DC that are taking precedence right now over things related to the transportation industry," Regan told SCDigest editor Dan Gilmore. "But I want to emphasize that these issues, it's not that they've gone away, it's just that they not getting the attention right now" given the election campaigns, the fiscal cliff, etc.
Regan believes, however, that when the new Hours of Service rules go into effect this summer, the impact is going to be significant, and that shippers are not paying close enough attention to this issue that can impact their costs and service from carriers.
Regan says he has been hearing analysis from truckload companies that show a significant loss of effective capacity when the HOS changes go into effect.
One truckload carrier told Regan they estimate a capacity loss of 7% in their tandem driver teams, and as much as 9-12% for single drivers. That will exacerbate a generally tight capacity environment already, and in the end increase rates by several percent as carriers pass on the costs of lower driver productivity and the cost of more trucks to fill the capacity gaps.
Regan said a friend that manages a large private fleet estimates about a 6% effective reduction in capacity from the new rules.


A Fight over Independent Contractors?


Regan also said he believes the IRS will be taking a close look at whether independent drivers (owner-operators) should not be classified as contractors, but instead full-time employees.
Independents comprise an increasingly large portion of many carriers' driver pools, and numbered some 600,000 nation-wide in 2009 when there were Senate proposals to introduce legislation that would change the rules on this issue. The total number of independent's today is likely larger than that.
(Transportation Management Article Continued Below)