From SCDigest's OnTarget e-Magazine
- Dec. 5, 2012 -
RFID and AIDC News: First Students, Now the Vatican - Is Use of RFID for Continuous Tracking of Humans an Inevitability?
After Texas Schools Controversy, Vatican Says it Is Deploying RFID-based Tracking System for Staff after Embarrassing Document Theft

SCDigest Editorial Staff
RFID can deliver many benefits to the supply chain, but as many critics of the technology have been saying for years, are there dark sides relative to privacy and a "big brother" environment that should be resisted?

SCDigest Says:

Gilmore also said that even companies not inclined to make such a move might be driven to it by some event that occurs, such as information being taken, a property theft, or some incidence of violence.

What Do You Say?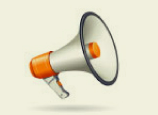 This subject arises after first a case of some protests in San Antonio relative to the quietly growing practice of school systems installing RFID systems that track the whereabouts of students on campus - and maybe beyond.
As we reported a few weeks ago, the students in two schools in the San Antonio district and a number of others across the country are required to carry new student ID cards that have an RFID chip embedded in them, which is connected to a reader network that can identify where a student is within the building in real-time. (See Maybe SpyChips Book had a Point, as Students and Parents Protest Personal Tagging at Texas Schools.)
Several amusement parks have used special RFID enabled tickets to track attendees, mostly to help parents quickly track down their kids when they get lost or separated - but that is usually an "opt in" type of service.
This kind of evolution (de-volution?) from using RFID to track goods to tracking people and other invasions of privacy is just what former Harvard professor Katherine Albrecht and co-author Liz McIntyre predicted in their book Spychips: How Major Corporations and Government Plan to Track Your Every Purchase and Watch Your Every Move, published originally in the early 2000s.
Now news this week that in reaction to a scandal, the Vatican in Rome is going to start using RFID to track workers in its buildings - both clergy and civilian employees.
Employees are expected to be given smart cards with embedded RFID chips that will track their movements inside Vatican facilities soon after the turn of the new year.
Though the report from The Telegraph notes that officials at the Vatican say a move like this has been discussed for years, the proximate cause seems to be a recent scandal in which a staff worker stole documents from Pope Benedict and leaked them to an Italian journalist in an embarrassing security breach for the Vatican.


(RFID and AIDC Story Continued Below)