From SCDigest's On-Target E-Magazine

- Dec. 4, 2012 -
Logistics News: Are there Hard to Find Workflow and Screenflow Inefficiencies in Your DC Operations?


Opportunities can be Difficult to Spot, but Can Deliver Real Productivity Gains; Key Question - How Configurable is Your WMS with Regard to RF Screenflow? 30% Gain in Cart Picking
SCDigest Editorial Staff

Most distribution centers are charged with delivering continuous year-over-year performance improvement to lower operating costs. Occasionally, managers at many of these DCs will bring in a consultant to audit current DC practices, layout and other factors impacting productivity levels.
Less common, but nevertheless often quite valuable, is to bring in an expert from the company's WMS provider (if an outside vendor was used) to audit how effectively the installed software is being used, and if changes in operations have moved ahead of how the software had been configured for the initial set of requirements.

SCDigest Says:

If the screenflow isn't efficient, than the overall workflow is not going to be efficient. That may be true in a given process for a given operation even at the outset of the system, but certainly there can be productivity leakage as things change over time.

What Do You Say?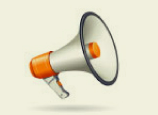 Often overlooked in either of these types of audits is whether "workflows" (which we will define as the discrete steps in a process) and even more commonly "screenflows" (the fields and screens used by workers on wireless RF terminals to complete various tasks) are no longer optimal - and maybe never were from the start.
Those comments are triggered by a new study commissioned by Intermec, provider a of wireless, voice and other solutions, which found that on average, floor associates in a DC lose an average of 15 minutes per day in productivity from non-optimal workflows. The study was conducted for Intermec by research firm Vanson Bourne.
15 minutes per day may not sound like much, but it equals 3.1% of an 8 hour shift - and most companies would be more than pleased to find another 3% in potential productivity gains. The study notes that for a medium-sized warehouse with 50 workers, this productivity loss adds up to 415 man-days a year, and would obviously be proportionately higher number in DCs with more associates.
Part of the issue is surely just inertia - DC processes get put in place, and may simply not be reviewed for inefficiencies unless something is clearly not working. The study found that close to one in three (30%) of DCs had not conducted a review of workflow processes in their distribution centers within the past year. We are frankly surprised the number isn't higher than that.
So where are the workflow problems likely to be the greatest? Perhaps surprisingly, the top response from survey respondents was in "packing and loading," though order picking, which often accounts for 50% or more of DC labor costs, was a close second.
Mark Fralick, president of WMS consulting and implementation firm GetUsROI and an SCDigest contributor, thinks to find workflow problems managers need to be looking more closely at the entire process.
"The thing that I still see in facilities is a failure to focus work. Maybe the actual workflow is fine, but it is what happens prior to and after the main work flow, say picking, that causes the inefficiency," Fralick says.
"So for example, let's say you are using a cart system for cluster picks. My thing on this is - let's get the pickers picking. They should not be building carts. So, focus the effort . Have dedicated cart builders setting up the boxes, printing the labels and the packing list, whatever else is needed, and then hand them off to dedicated pickers," Fralick advised.
That way, Fralick says, when the picker is finished with one cart, he or she just grabs the next cart that is ready to go - they never stop picking.
"We recently implemented an intelligent cart system for one of our customers after I noted this was exactly what was happening in their DC, and we increase picking efficiency by a whopping 30%," Fralick says.
He says companies should think of it this way - If you had workers using a $40,000 aisle vehicle, would you want them stopping every 20 to30 minutes to have them build wood pallets? Obviously not, Fralick says, as that would lead to poor use of an expensive vehicle resource.
"You would want that vehicle in the aisle, moving product all day long," Fralick says. "So, why would you do that same sort of thing with cart pickers?"


Workflow Versus Screen Flow


Complicated this discussion is that in a DC, the actual process (workflow) is often driven by the "screenflow" a workers sees and uses on the on the floor.


(Distribution/Materials Handling Story Continues Below )