From SCDigest's On-Target e-Magazine
- Dec. 5, 2012 -
Update! Strike at Ports of LA and Long Beach Ends, as Office Workers Union Seems to Win the Negotiations; Attention Now Turns to East Coast Port Threat

Ports Agree to End Outsourcing and Provide Lifetime Job Guarantees; Will Total Comp Really go to $195,000 Annually?

SCDigest Editorial Staff

Update: Dec. 5, 2012, 9:10 am ET
The week-long strike at the ports of Los Angeles and Long Beach is over, as an agreement was reached Tuesday night that sent thousands of dock workers back to the job Wednesday morning.
The walkout by the relatively small International Longshore and Warehouse Union Local 63 Office Clerical Unit, which had been working without a contract since June of 2010, was honored by the regular dock workers union, causing a sudden halt to most activity at the nation's largest ports last Tuesday. That was starting to create some real supply chain havoc, with about 20 ships said to have left or diverted from LA-Long Beach to other ports, while others decided to wait it out in the Pacific Ocean, with more container ships of course on the way.
All told, 10 of the 14 terminals at the port complex were closed.
While details are still sketchy, it appears the union came out on the upper end of the negotiations.
Stephen Berry, lead negotiator for the Los Angeles and Long Beach Harbor Employers Assn. that represents the shipping lines and cargo terminals, earlier had said the clerical workers have been offered a deal that included "absolute job security," a raise that would take annual total compensation to $195,000 from $165,000, 11 weeks of paid vacation, and a generous pension increase. The current base wages are closer to $90,000. You get to $165,000 when adding in vacation, pension, health care, and other benefits.
That apparently wasn't good enough, as the union was concerned about outsourcing of the jobs related to processing documents needed to receive and move containers to less expensive service providers or even offshore. (We're thinking it just might be possible to find a third-party service whose workers cost less than $195,000 annually).
Even with the guaranteed job security for current workers, the union said the ports had already started to outsource some work after existing union employees left the job due to retirement or other factors, and demanded an end to the practice. Port association officials sain instead they simply wanted to the flexibilityto not to fill jobs that were no longer needed as clerks quit or retired.
Now, Berry says there will be "no outsourcing under this contract," and that in effect there will be a lifetime guarantee of a job at the port for all current clerical workers. Whether the port won the right to not fill unneeded positions is not clear.
The negotiations moved into high gear yesterday after Los Angeles Mayor Antonio Villaraigosa called in two federal mediators to help with negotiations. In fact, union officials were ready to vote on the new contract by the time the mediators arrived, and the deal was done within some two hours after that.
Until Villaraigosa stepped in forcefully, the union had been resisting use of a mediator, while the employeers association was calling for mediation.
"When unions are weak, they badly want mediators, and when they are strong, they sometimes don't," said Nelson Lichtenstein, director of the Center for the Study of Work, Labor and Democracy at UC Santa Barbara. "This was a sign that the union felt it was dealing from a position of strength."
The LA Times reports that the involvement of the mediators "pushed the unions into a quicker deal, fearing a loss of influence and negotiating power once the mediators took over."
The contract will last for six years, and is retroactive to June 30, 2010. It will be set to expire on June 30, 2016. It still has to be ratified by the the full membership, but it appears that should not be an issue, given the terms of the deal.
With this issue now apparently at a close, global logistics attention now turns to worries relative to East and Gulf Coast dock workers, whose contract, extended for three months in September, has a new looming expiration date of Dec. 29 fast approaching.
Relative to that threat, the National Retail Federation CEO Mathew Shay said today that "We urge the parties to reach a final agreement before their contract extension ends at the end of December. Retailers, manufacturers and the rest of the business community cannot afford another shutdown."
Update: Dec. 3, 8:45 am ET
Despite intense negotiations throughout the weekend, the ports of LA and Long Beach have remained closed and are not operating as of Monday morning.
Los Angeles Mayor Antonio Villaraigosa wrote a sharp letter to both sides, saying he wants round-the-clock bargaining with the help of a mediator. The strike is costing the city millions in revenues, and perhaps creating an image of a risky port to use by shippers.
Despite what seems like a very generous offer (see below), clerical workers appear holding out over issues with the ports failing to replace workers who quit or retire.
The LA Times reports that about a dozen container ships sit offshore, unable to unload or load cargo. Ten more were scheduled to arrive Monday.
Real supply chain disruptions will soon be felt if the talks are not settled.
Update: Nov. 30, 2012, 9:55 am ET
Though talks between the union and the port association were said to be held Thursday night, it appears no deal has been reached as of this time, and that dock workers will again today honor the office union picket lines, effectively halting activity at the ports of LA and Long Beach for a third day.
Stephen Berry, lead negotiator for the shipping lines and cargo terminals, said the clerical workers have been offered a deal that includes "absolute job security," a raise that would take average annual pay to $195,000 from $165,000, 11 weeks' paid vacation and a generous pension increase. Not good enough, apparently.
---
In a long simmering labor dispute, a strike by unionize office workers without a contract for more than two years today effectively shut down the ports of Los Angeles and Long Beach, by far the nation's busiest.
Employees represented by the Office Clerical Unit of International Longshore and Warehouse Union (IWLU), which represents West Coast port workers, went on strike today, after staying on the job without a contract for more than two years. The clerical workers process documents related to imports and exports.

SCDigest Says:

The association has also accused the union of so-called "feather bedding," a practice under which employers are forced by union rules to call in temporary employees and hire new permanent employees even when there is no work to perform..

What Do You Say?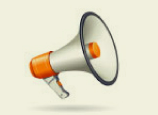 The clerical unit is small compared to the full ILWU, having just 800 members versus some 50,000 for the entire west coast union, but today it established picket lines at seven of the eight terminals at the Port of LA, and at three of the six terminals at the neighboring Port of Long Beach. Together, the two ports handle some 40% of US container volumes.
The regular dock workers decided to honor the strike, keeping thousands off the job, and leading today to a near complete halt in container movements. Fortunately, after the Christmas season rush this is a slow time for port activity, but a strike of even a few days would soon have a significant supply chain impact.
All this as the extended contract for East and Gulf Coast ports is now just a month away from expiration, amid real questions about whether a deal can be reached to avoid a strike. (See As Threat of East and Gulf Coast Port Strike Once Again Looms, Archaic Container Royalty System Could be the Deal Breaker or Maker.)
The Los Angeles Times reports that on Tuesday, the walkout by the office workers was limited to the APM Terminals at the Port of LA, after an arbitrator ruled that the picket lines were invalid because the union was not bargaining in good faith. The arbitrator ordered union members to return to work Tuesday night, but they refused to do so.
The union is just now saying another labor arbitrator has upheld the right of the broader union to honor the picket lines.
No cargo at the nine affected terminals was unloaded or loaded after the strike began. Shipping lines at the port were either sending ships to other ports or having them wait off the coast.
"We are completely shut down," said Alan McCorkle, senior vice president of APM Terminals Pacific Limited. "There's no work for us to do until we can start moving cargo again."
The clerical workers did set up a picket line earlier this year over the lack of a contract, but arbitrator then also ruled the picket line wasn't justified and said that the bigger parts of the union had to continue to go to work. That ruling was later overturned by a higher ranking official known as the coast arbitrator, but no further action was seen.

(Global Supply Chain Article Continued Below)