From SCDigest's On-Target E-Magazine

Nov. 20, 2012
Supply Chain News: Will Consumers Pay more for US-Made Goods?
New Boston Consulting Group Research Says Yes, but Will it Hold True at the Moment of Truth at the Store Shelf?
SCDigest Editorial Staff
There remains much excitement about the potential for a return of manufacturing to US soil from offshore locations, a possibility perhaps even more likely with recent news that the value of China's yuan currency continues to rise against the US dollar. The yuan has recently been trading at around 6.3 per US dollar, the highest rate since 1994, when China launched a new currency-trading system. It is up more than 2% against the dollar since late July, giving US manufacturers in effect a cost advantage of the same amount from the status quo in mid-Summer.

SCDigest Says:

There was a large range between categories of those that said they would pay 10% or more for US made goods. That ranged from 37% for baby food to 20% for toys.

What Do You Say?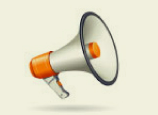 The higher the value of the yuan, the higher the prices of goods imported from China, all things being equal, although Chinese companies could and do lower prices to keep their exports competitive, often in tandem with government subsidies.
US companies also often pay Chinese suppliers of course in US dollars, which would keep the apparent cost unchanged, but mean less revenue/profit for Chinese manufacturers, meaning they would be pressured to push up prices in dollar terms to stay even. (It is actually more complicated than that, since many commodities are purchased by Chinese manufacturers using US dollars, but we'll end it there).

No one has been more on top of these manufacturing dynamics than the team at Boston Consulting Group, which since 2011 at least has released a series of research that in general is bullish on the possibility of reshoring, at one point even predicting a US "manufacturing renaissance," as the China cost advantage would disappear by 2015 against the most competitive US regions. (See New Study from Boston Consulting Finds China Manufacturing Cost Advantage Over US to Disappear by 2015.)
In the latest of these research efforts, BCG did a series of surveys with consumers relative to whether, if at all, consumers would pay more money to purchase a product that was labeled "Made in USA" versus one labeled "Made in China."
That test was done across 10 different product categories, ranging from appliances to baby food to electronics.
The "headline news" was that across all categories, 80% of US consumers are willing to pay a premium to obtain products made in USA, and that over 20% of consumers are willing to pay more than 10% for goods made domestically.

In fact, 60% of Chinese consumers, who were also surveyed, said they were willing to pay more for a made in America label.

Naturally, the amount of price increase US consumers were willing to pay varied by product category.


(Manufacturing article continued below)