From SCDigest's On-Target e-Magazine
- Oct. 24, 2012 -
Supply Chain News: Deep Vendor Collaboration Pays Big Dividends for Coffee Machine Maker Wilbur Curtis
Key Supplier Becomes Extension of Company's Own Engineering Group, Helps Get Products to Market Faster
SDigest Editorial Staff
With the focus at many if not most companies on innovation to drive the top and bottom lines, leveraging the ideas and capabilities of suppliers were seem a natural and perhaps even essential element of an innovative culture.

SCDigest Says:

Wilson also said these supplier partnerships have enabled the company to bring new products to market "in record time."

What Do You Say?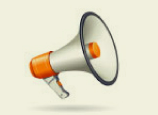 Yet, a high percentage of companies still do not leverage supply thinking for innovation well.
That's the perspective of Ron Wilson, chief procurement officer for Wilbur Curtis Co. in Montebello, CA, a maker of coffee and tea brewers and related accessories, writing in Inside Supply Management from the Institute for Supply Management.
One critical key, Wilson says, is building a culture in the supply management organization that supports that level of vendor partnership.
"I believe the foundation for building supplier partnerships starts with a supply management executive team that fosters an environment conducive to supplier alliances," Wilson notes.
Such a culture that drives supplier collaboration will lead to innovation in products, cost and lead reductions, and often identification of new markets, he adds.
Executive leadership is key, Wilson says, not only to foster the right collaborative, innovation-focused culture, but also because issues such as patents and intellectual property ownership issues are often in play, above the authority of most middle managers to address.
Such a partnership requires a direct relationship between the top procurement executive at a company and whatever the right corresponding role (VP of engineering, VP of sales, etc.) at the vendor's organization.
One concern companies often have when thinking about starting these sorts of deep vendor collaboration is that new ideas or products developed will simply go to competitors as well, substantially negating the value of the innovation.
But Wilson says relationship can be formed where such innovations remain proprietary, and cited an example from his own company.
"At Wilbur Curtis Company we developed such a partnership with a printed circuit-board supplier to help create and launch innovative and unique product offerings," Wilson writes. "With the help and expertise of our supply partner, Wilbur Curtis was able to bring state-of-the-art equipment with touch-screen technology to the commercial coffee, tea and specialty beverage market. The supplier also was able to assist us with encapsulating boards to make them resistant to steam and water, improving the quality and longevity of the brewing equipment."

(Sourcing and Procurement Article Continues Below)