From SCDigest's On-Target E-Magazine

Oct. 24, 2012

Logistics News: Dynamics Continue in the Parcel Shipping Market
Domestic and Global Shippers Continue to Move to Slower, Less Expensive Services; Rapid Growth at UPS and FedEx in Services Offered in Partnership with US Post Office

SCDigest Editorial Staff
There are significant changes moving through the parcel shipping industry right now, with FedEx making the most significant adjustments to its network in reaction to these market dynamics.
The good news for the parcel shipping industry is that ecommerce volumes continue to grow, up another 15% in September, according to the Census Bureau, and strong double digit type gains are expected to continue for many years.

SCDigest Says:

Part of the reason for these changing market dynamics is that the difference between express and ground delivery times for both UPS and FedEx continues to shrink, such that businesses and consumers don't think the 1-2 day difference is worth the extra cost.

What Do You Say?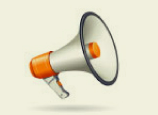 About 40% of the parcels moving through the UPS US network in the last quarter were the result of ecommerce shipments, the company said in its Q3 earnings call last week.
On the downside, international trade volume are slowing, expected to come in at levels below global GDP growth for the second straight year in 2012, whereas for most of the past 20 years international trade grew at a much faster rate than world GDP. A slowing overall global economy and the never ending financial troubles in Europe are generally cited as the main drivers of the dropping trade numbers, which obviously reduce international package volumes.
UPS' stock price rose nicely this week after saying shipments out of Asia were higher than expected - but that was only to a growth level of 2%,
And in both the slow growth US and global economies, shippers and sellers are opting for slower, less expensive parcel shipments. From a business perspective, that means pressure on the top and bottom lines for UPS, FedEx and other players, as they get less revenue and margin from each shipment.
Not only are many shipments moving from air freight to ground in the US, both UPS and FedEx are seeing very strong growth in their even less expensive delivery options that are offered in partnership with the US Post Office for "final mile" home delivery.
"The big story at the moment is the incredible adoption and year over year growth of FedEx Smartpost and UPS Sure Post [the services offered in conjunction with the USPS]," says Jerry Hempstead, a former executive at DHL and now parcel industry consultant. "We are all now comfortable with on line shopping and getting gratified with a deferred courier delivery.
When you look at the growth of FedEx Ground and UPS Ground they include these hybrid delivery solutions," Hempstead added, referring to the nominally less-than-truckload units of the two carriers.
At FedEx, for example, SmartPost volumes grew 18% to 1.7 million packages per day in the quarter just ended (FedEx's Q1 of 2013).
So it appears the "I want it and I want it now" notion for ecommerce is in the end not as powerful of a driver as a low or free shipping charge in terms of consumer preference.

"We're seeing a slower growth environment and customers continuing to shift to slower modes of transport," added Logan Purk, an analyst at Edward Jones. "Freight still moves, but on a cheaper mode of transport that affects revenues and therefore profitability" at the parcel giants.

Hempstead added that shippers need to be careful, because "The top line revenue growth is not there and there may be reasons like declining shipment weight, so FedEx and UPS may decide to tinker with the discounts they offer or the base prices, some of the accessorials charges, and/or rules used to determine price in order to stimulate top line growth."

In other words, the carriers will find other ways to boost revenue from shippers in the face of the downward trend in level of service selected.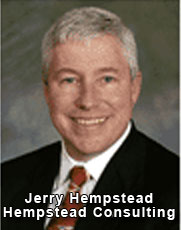 The same basic trend is happening in the international shipping market. In addition to the slow overall growth in volumes, FedEx said in its recent quarterly earnings call that International Priority volume fell 2%, while International Economy (a slower, less expensive service) grew 13% year-over-year.

"This trade-down has been hurting our Express margins," CFO Alan Graf said on the earnings call.

In the face of all this, FedEx announced two weeks ago a major restructuring of its US network to reduce costs and react to changing patterns in parcel shipping.

The company said it would reduce headcount by several thousand employees, mostly in its Express division (though the cuts will primarily come from buyouts and attrition). It is also retiring a significant number of current aircraft, though some of these will be replaced with new planes getting improved fuel mileage, but the overall number will still be down.
The company also said it will save some $350 million annually by reconfiguring its US Express network to better match volumes with capacity, as the company shifts Express away from domestic traffic towards international.
"We want FedEx Express to focus on high-yield, long-distance shipping, particularly international, while FedEx Ground and Freight provide best-in-class service for items that can meet customer requirements via surface transport," FedEx CEO Fred Smith said recently at an analysts meeting.

(Transportation Management Article Continued Below)