The study then looked at the perceptions of their WMS from respondents who rated their distribution performance as either "highly effective" or "mostly effective."
As can be seen in the graphic below from the study, now 35% of these respondents report they have a "superior" WMS, and another 48% " satisfactory. That is an extremely high level of correlation between performance and technology.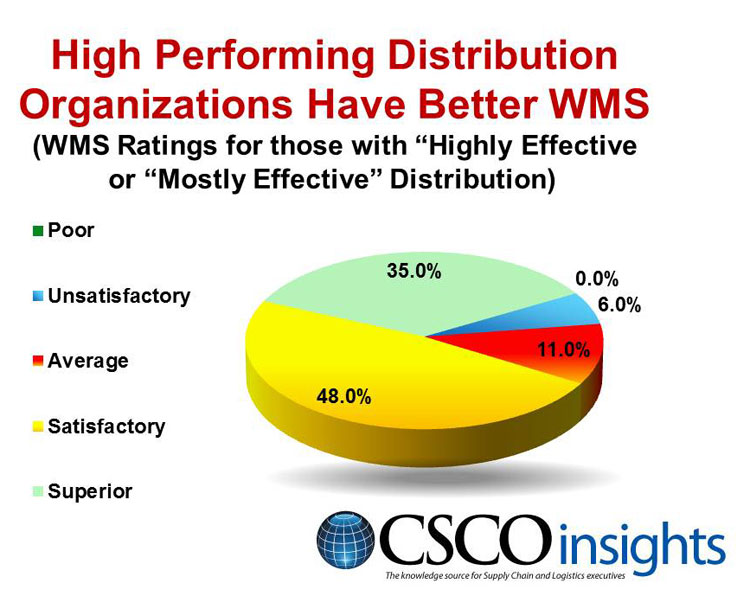 The same was true for transportation and TMS. Here, overall, just 5.1% of respondents called their current TMS applications superior, and another 29.2% characterizing their TMS as "satisfactory."
However, the results were once again quite different for companies saying they were highly effective or mostly effective in overall transportation management. Here, 31% said they had a superior TMS, and another 44% satisfactory TMS capabilities.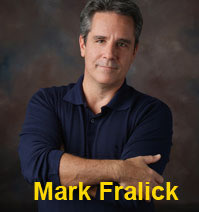 So, that obviously begs the question: can a company be excellent in given logistics functional area today without high end software to support it? We looked to a couple of recognized experts in the industry for their insights on this issue.
Mark Fralick, who has designed and delivered WMS solutions for more than 20 years for a number of both large and medium size companies, is currently president of GetsUsROI, a technology and consulting firm focused on supply chain execution. He says you can get away without a WMS for awhile, but not for long in the end as a company grows.
"My first job was putting a WMS into a site that already had 99.9% accuracy. The issue with them was scaling out the operation. The company knew the cost to keep this level of accuracy as they scaled out would make it impossible to compete (even if they really could make it happen)," Fralick says. "I think you can have an excellent operation without a good WMS if your dimensions of scale and change are both minimal. However, once you start to expand either one of those, the difficulty and cost increase at an increasing rate. The better the WMS, the higher performance ceiling in distribution you simply have."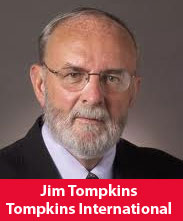 Jim Tompkins, CEO of Tompkins International, offered a slightly different and very interesting view on the question of whether great technology is needed to be great functionally.
"The question does seem common sense, but let me go further: the question is also broken. Can you say a person is a great basketball player but cannot run well?" Tompkins told SCDigest. "I think not. By definition excellence in distribution requires excellence in WMS, and the same with transportation and TMS."

Tompkins said that operations with low complexity or challenges, such as a pallet in, pallet out distribution center with a low number of SKUs, can often get by with a lower capability WMS, and same with simple straight truckload shipping and TMS -but are these great functional operations? No, he says. They may be efficient at what they do, but the scope and scale of the operations, even if the number of transactions is large, are too limited to apply the term great to them.

"The WMS is the brain of distribution and TMS is the brain of transportation," Tompkins added. "If you are doing brainless distribution or brainless transportation then you need not have great WMS or TMS. If, however, working with real distribution and real transportation, then great distribution and transportation demand great WMS and TMS, respectively."


Can a company be great in distribution or transportation and not have a high end WMS or TMS? Why or why not? Less us know your thoughts at the Feedback section below.