From SCDigest's On-Target E-Magazine

Oct. 17, 2012
Supply Chain News: Bold Plan for Virtually Integrated Steel Mill Goes Bust, Could Cost ThyssenKrupp Billions
How Could Decision Have Gone Wrong So Fast? Candidate for Addition to Greatest Supply Chain Disasters of All-Time
SCDigest Editorial Staff
In what certainly may be added to our next iteration of our Greatest Supply Chain Disasters of All-Time, German steel maker ThyssenKrupp has given up on a grand plan to create a "virtually integrated" steel mill across plants in Brazil and the US after just two years.
The move will ultimately cost the company billions of dollars.
SCDigest Says:

One expert said it costs $50 to $90 per ton to ship the steel from Alabama to Michigan and other areas of the Midwest for auto and appliance production.

What Do You Say?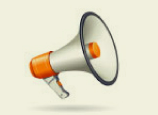 ThyssenKrupp opened its new $5 billion plant in Calvert, AL, just a little more than two years ago, in 2010. That plant was paired with a Brazilian plant opened just before that at a cost of some $6.8 billion, making the combined investment about somewhere near $13 billion.
And yet, after that massive spend in such the recent past, the company announced recently it was putting both facilities up for sale. Part of the US operation was renamed last summer to Inoxum, with announced plans for a sale later this year to Finnish company Outokumpu Oyi.
It is not clear if that deal has been overridden by the sale of the entire plant or not.
The starting price: the current book value of just $8.8 billion dollars. Most expect the final sales price will be much lower than that, putting a multi-billion hurt to the bottom line of the $68 billion company, the world's 17th largest steel producer.
The immediate cause of the rapid sale: the business unit that ThyssenKrupp set up to carry the two plants has lost about $1 billion in the past nine months. The company needs to quickly shed the plants to stop the bleeding, even if it means a huge loss on its investment.
So how could ThyssenKrupp's supply chain thinking have been so wrong for this venture? Would not have even the most basic of supply chain and sensitivity analyses and/or network models have shown the risk that lay ahead, given the massive losses just two years into the operation?
It appears, as explained in more detail below, that the company simply underestimated market volatility.
The US plant opened in 2010 and was expected to employ as many as 2700 workers when up to full capacity. It was tied to ThyssenKrupp' keen interest on entering the US market, and was to make high grade sheet steel products from steel slabs sent to it by the Brazil factory. The Alabama plant employs about 1500 workers currently, and for the six months ended in March, delivered 1.4 million tons of carbon steel to customers.
The plant is said to be operating at about 50% capacity right now.
When the strategy was first developed in 2007, the cost of making steel in Brazil was considerably lower, the company says. It thought it could earn more money shipping steel to Alabama, even with the added shipping costs of $20 a metric ton, than selling it in Brazil.
So in the end, the strategy depended on steel prices in Brazil remaining low, and prices in the US for finished sheet steel remaining high. Instead, the exact opposite happened.
The benchmark price of hot-rolled coil steel in the US have fallen to about $620 a ton currently, from more than $800 during the summer of 2011, while local Brazilian prices for steel slabs have risen.
"Production costs in Brazil are rising disproportionately due to increasing labor costs, inflation effects and in particular the appreciation of the Brazilian currency," ThyssenKrupp said in May while explaining poor results in this division.
The company also said that ore prices have increased sharply, putting its Steel Americas unit at a competitive disadvantage compared with US producers that have their own iron-ore and coal mines.
In addition, the slabs shipped to Calvert are locked to prices based on a stronger steel market. That high cost, when coupled with the low price of finished steel in the US, makes it impossible for ThyssenKrupp to turn a profit at the Alabama plant.
An article in the Wall Street Journal quotes Thomas Mayor, a supply chain consulted at Booz & Co., as saying that "Their strategy made sense in 2007, at that point in the cycle."
But can a company have a long term plan for success that is wholly dependent on a given point in the market cycle? In this case, obviously not.
"This thing never should have been built, but the reality is that it's there, so we'll take a look at it," said Dan DiMicco, CEO of US steel maker Nucor, which is said to be bidding on the US facility.
Anywhere from 5-8 companies submitted bids by the end of September deadline, depending on the source, with the Brazil and Alabama plants likely but not certainly to be sold separately.
Among the bidders are said to be South Korean steel maker Posco, Brazil's Vale, Japan's JFE Steel Corp., and ArcelorMittal, the world's largest steel maker. US Steel and Nucor may also be bidders.


(Manufacturing article continued below)