From SCDigest's On-Target E-Magazine

Oct. 4, 2012
Supply Chain News: US Manufacturers Turning Lean Attention to Factory Labor
Manufacturers Increasingly Turning to Casual to Reduce Costs, Improve Flexibility; Staying Profitable Even in Recessions?
SCDigest Editorial Staff
Despite the wide adoption of Lean practices by thousands of US manufacturers large and small, many companies are seeing more opportunities to get still Leaner - by focusing on shop floor employees.
SCDigest Says:

In 1989, according to a forthcoming article in the Industrial and Labor Relations Review, only 1 in 43 manufacturing jobs were temporary. By 2006, 1 in 11 were.

What Do You Say?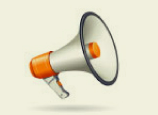 The changes not only reduce costs, they can give companies the potential to remain at least marginally profitable even during economic downturns, as the near death experience of 2009 for many created a new sense of urgency.
Growing use of temporary labor is a key part of the equation, as are more widspread adoption of robotics and changing work rules.
Case in point: motorcycle giant Harley-Davidson, which has a factory in York, PA that now employees just 1000 factory laborers, down from about 2000 three years ago in a nearby facility.
Of those 1000 left, 100 or so are "casual" workers, brought in as needed to help when demand surges. In addition, under a new contract signed a few years ago with the International Association of Machinists and Aerospace Workers, (IAM), the number of job classifications in the plant was reduced from 62 to just 5, giving the plant even more flexibility by being able to put different workers where the company needs them with far less union restrictions.
The previous 136-page labor contract has been replaced by a 58-page one, according to a recent article published bny the Wall Street Journal, making shop floor changes faster and easier.
"This is a big bang transformation," according to York plant manager Ed Magee in the same WSJ article.
The moves are hardly unique to Harley-Davidson. Global equipment giant Caterpillar, for example, now has about 16% of its factory workers globally being temporary employees, up from 11% in 2009.
In Harley's case, the new union agreement allowing these kinds of labor changes was struck under duress for the workers, as the company threatened to move the plant's work to Kentucky if it could not strike a deal that would allow it to become more cost competitive.
And the changes include other cost improvements. There are now far more robots on the floor to do highly repetitive tasks. And with the new job classification program, most workers move through different tasks throughout the course of a shift, reducing their boredom and injury from too much repetitive motion from toiling on the same job all day.
The financial results have been substantial, a fact that will not be lost on other US manufacturers. With similar changes under way at Harley's two other US plants in Kansas City and Milwaukee, the net savings per year is likely to total some $275 million, bringing hog cheer to HD's shareholders.
One analyst says the changes are helping to drive Harley-Davidson's operating profit from 12.5% in 2009 to 16% in 2012, which will be a huge boost to the bottom line.


(Manufacturing article continued below)