From SCDigest's On-Target E-Magazine

Nov. 30, 2011
Supply Chain News: NLRB Set to (Maybe) Approve Modestly Watered Down Unionization Measure, While Indiana Legislators Moving to Enact Right-to-Work Law
Labor Issues Continue to Loom Large Nationally and at the State Level; New Hampshire Governor Vetoes Granite State Right to Work Law
SCDigest Editorial Staff
As we went to press with this story, the National Labor Relations Board appeared likely to approve new rules as early as this afternoon relative to union organizing, after deciding to eliminate several of the changes strongly opposed by business groups, after the sole Republican member of the board threatened to resign or not show up, which would have prevented a vote from being taken.
SCDigest Says:

It's called the "microwave" rule, and by allowing workers to form unions more quickly, it would give employers less time to take legal action.

What Do You Say?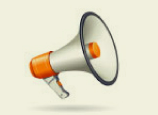 The new rules would prevent employers from filing lawsuits that could stall workers from voting to form a union, barring legal challenges to elections until after workers vote. The NLRB's Democratic members believe such legal challenges are a way to unfairly delay the vote and give companies more time to put fear into workers about going with a union.
It's called the "microwave" rule, and by allowing workers to form unions more quickly, it would give employers less time to take legal action – or other steps – to block the move. The original proposal would also eliminate the 25-day period for the NLRB to review the workers' request to form a union.The proposal could allow aspiring union leaders to hold an election in as few as 10 days, whereas the typical union election now takes more than 30 days to set up.

However, the proposal now leaves out an earlier provision that would require employers to provide the union with email addresses of employees who would be eligible to vote, and possibly other elements of the original proposal - but no one seems quite sure what the final proposal for voting will contain.
A few days ago, Brian Hayes, the sole Republican on the three-member board, threatened to skip the Wednesday meeting or resign if the original proposal was to be voted on. That would have left the board short of the three members required for a vote. The NLRB is supposed to have five members, but two seats are currently unfilled.
It is unclear if Hayes will be present for the vote of this modestly watered-down amendment. Time is running short for the NLRB to act, as the term of Democrat Craig Becker, a former lawyer for the AFL-CIO and Service Employees International Union, will expire next month, leaving just two voting members.
If approved, the amendments would become part of a final rule that would require another board vote.
"This is not as bad for business as it could have been, since what the NLRB will vote on tomorrow is only a resolution, and a final rule will still have to be drafted and circulated for a subsequent vote," said Doreen Davis, co-chair of the labor practice at Morgan, Lewis & Bockius in Philadelphia. "It is questionable whether that can be done before Becker's term expires, as normally members are given 90 days to write a dissent."
"The new resolution is not as far-reaching as it could have been, but it still gets unions their key goal, which is to cut the average election time down substantially," said Phil Wilson, president of the Labor Relations Institute Inc.
Meanwhile in Indiana, leading Republican in the state legislature are pushing for a new law that would make Indiana a "right-to-work state," while the governor of New Hampshire vetoed a bill passed by the legislature there that would have made it a right-to-work state. Republicans there vowed this week to overturn the veto.
(Manufacturing article continued below)