Mobilizing the DC Manager
New Technology in the Warehouse allows you to Rethink Management Roles Throughout the Supply Chain


---
Inside the warehouse, technology is often leveraged to enable people to work faster. Wearable hardware units streamline data collection; analytics and reports accelerate information delivery to management. Responsibilities and tasks and haven't changed, but are completed more efficiently.

But technology needs to do more than just optimize your current labor arrangement. Occasionally a forward leap in innovation can provide businesses with options to change and mold job roles towards more efficient processes. Now, mobile technology is making one of those leaps.
When execs think about mobile tech, they normally envision something that helps the front-line workforce. But what if mobility were extended to management?

Phillips Says:

Making supervisors mobile while keeping all the functionality of the management application will be a significant factor in re-shaping management concepts.

What Do You Say?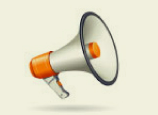 With an emphasis on doing more with less, the typical distribution center is getting smaller and order volumes are getting bigger. Costs for work stoppages are higher, since more and more orders pile up on the back end. This puts tremendous value on how quickly problems are identified and solved. In voice picking, we've seen improvements in response time thanks to better data collection and wearable devices and know we can unlock another level or performance. As much as mobile hardware has helped workers report and deal with issues without supervisor involvement, there will always be scenarios that require management input. Greater manager mobility could make problem resolution that much faster.
For many operations, management applications keep supervisors glued to their seats, monitoring metrics and making sure everything runs smoothly. If they could walk the floor and take all the management functionality with them, supervisors could recognize problems faster and dynamically react for real time resolution. A few new technological capabilities make this possible:
Tablets that deliver data – and action.
Tablet computing provides a medium for empowered mobile management. As tablets become more widespread, management tools are being configured to work on them. At Voxware, we've made sure supervisors can remotely access real time analytics and make adjustments to work from a tablet, regardless of whether they are at their station or not. Up to the minute information allows managers to react quickly to workflow issues. Tablet compatibility gives them the power to observe the floor, anticipate issues, and make changes before they arise. This increases the importance that both reporting and actionable influence on work is remotely available to optimize tablet usage.
Applications that control multiple DCs remotely.
If in-house DC supervisors become mobile, their focus on problem-solving will significantly reduce the time it takes to resolve issues. Yet companies don't want management to ignore the rest of the warehouse. With on-site personnel potentially occupied elsewhere, a central hub for macro-scale management could pick up the slack. Shifting some in-house monitoring responsibilities to a central headquarters could improve efficiency and let on-site personnel remain mobile. This requires dynamic applications that provide off-site access to real time data and workflow control – preferably to a central location that manages the entire DC network. At Voxware, we've seen some of our customers take advantage of multi-DC control by sending some observation responsibility to a regional or national management center, where a few supervisors can compare warehouses and react to trends hundreds of miles away. Technology that gives corporate HQ instant reporting and influence over multiple DC operations can fundamentally change the way we think about management roles.
Final Thoughts


These new staffing structures may not be standard practice in the industry yet. Making supervisors mobile while keeping all the functionality of the management application will be a significant factor in re-shaping management concepts. With the ability to mobilize on-site personnel while empowering central management, we believe a major shift in job roles will occur. And I think some forward-thinking people in the supply chain are going to take advantage of it.