Voice Picking: The Feel-Good Story of 2012?
How Voice Picking Could be the Hot Green Initiative that Also Slashes Costs


---
In today's society, there is a great deal of rhetoric about "going green." The supply chain has been no different. Companies are wanting to improve environmental standards to help their image and to just do the right thing. But going green has to be more than a feel-good story.


Recently, Modern Materials Handling did their annual survey of Warehouse & DC Operations Trends. The poll surveyed 600 decision makers in various industries. There were encouraging signs for green initiatives – 93% of respondents intend to implement an environmental initiative in the next year. For the Earth, this is a good thing. But in times like these, executives need to get creative to make sure every initiative contributes to the bottom line.
Gerrard Says:

Best in class decision makers look for ways to improve their operation's environmental footprint while also leveraging their green initiative into another cost-competitive edge.

What Do You Say?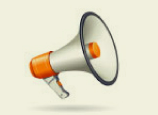 According to the same survey, 76% of those respondents intend to improve their recycling practices. Although improved recycling is a worthy initiative, it's not the most innovative way to save money. 64% of all respondents still use paper as their mode of picking. For these warehouses, enacting better recycling policies may save a sheet of paper here or there. But why not get rid of paper picking altogether, and bring paper usage close to zero?


This is where voice picking could help. Eliminating paper picking can save the use of millions of documents per year. But what makes it the best green initiative of 2012 is the productivity and accuracy boost that voice picking provides. At Voxware, we recently teamed up with Burlington Drug to trade out their paper process for voice picking. The result? They saved 1 million documents a year and at the same time realized a 20% boost in productivity and 99.95% order picking accuracy.


This is a green initiative everyone can feel good about.


Happier Trees.


A good estimate is that one tree produces 8,333 sheets of copy paper. By eliminating 1 million documents per year, Burlington Drug saved at least 120 trees this year by switching to voice directed picking! Multiply that by the life of the voice picking system and an entire forest was saved by moving away from paper picking. Numbers for larger warehouses would be even higher, since Burlington Drug has about 30 pickers.
Happier Workforce.


To get the most out of an operation, managers know they need to highest productivity out of each and every worker. That's what configurable voice picking can do. A voice system must accommodate a diverse set of skills, languages, and dialects to make sure everyone is at their best. Configurable options for an "expert mode" help veteran pickers up their game, while "manager-on-the-shoulder" functionality gives new workers a leg up without extensive training. A strong recognizer lets workers trust the voice system and produces higher productivity.


Happier End Customers.


So the workers and Mother Nature are happy – that's nice, but what about customer satisfaction? Voice picking keeps workers on task, with their hands free and their eyes up. This leads to leaps forward in order accuracy, and the elimination of auditing processes. Accurate orders mean happy customers. And happy customers mean consistent revenue streams.


Closing Thoughts


There's more to going green than just improving your company's image. Best in class decision makers look for ways to improve their operation's environmental footprint while also leveraging their green initiative into another cost-competitive edge. Voice picking has proven that it can help a company go green and make strides towards best-in-class logistics.