The Voice Solution That Came in from the Cold
The Problem is Not With the Process, Rather With the Underlying Software Technology


---
One of the challenges in deploying advanced technology to the warehouse, if it involves customized programming, is "freezing the specs." You've probably been through the exercise: before the vendor can code the solution, the specifications need to be discussed, documented, approved, and then "frozen."
Logistics executives and project teams often have some angst at that stage, perhaps plagued by the premonition that some important functional requirement was overlooked. They know how the system works: any change after the specs are frozen means additional cost, which may not be budgeted.
Gerrard Says:

Configurable software lowers cost, empowers organizations to change, and translates into an advantage that peers who deployed custom-coded solutions don't have.

What Do You Say?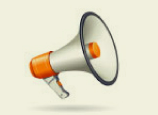 Voice picking projects often display this phenomenon.
In fear of not getting it right, project teams can spend excessive time in "analysis paralysis," revisiting specifications over and over again – timelines slip and cost actually starts to mount, but this time on the front end of the project.
Logistics executives are beginning to realize that the problem is not with the process (it's always a good idea to have specifications to which both parties agree), but rather with the underlying software technology. Any time you have a solution created through customized coding, you are going down a high cost path – not only for the original solution delivery but also for years to come. But until recently that was the only technology available in the voice market.
And the operational reality is that "change happens." In fact, best-in-class warehouses need to be nimble in their business processes. Such agility contributes to corporate competitive advantage. It is inevitable that a voice solution will be changed – maybe repeatedly – as part of continuous operational improvement, and it isn't possible to anticipate all of those changes up front.
Smart executives do not get preoccupied with "freezing the specs" as much as they focus on controlling the cost of change. In the area of voice picking, they know that software technology has advanced since the early days of proprietary, closed solutions.
Voice picking solutions need to come in from the cold. They need to stop assessing outsized penalties when the specs are frozen one day and then changes are needed down the road.
At Voxware, we've said that voice picking software needs to be "forgiving." What we mean is that voice picking solutions should be designed with the inevitability of change in mind. This is accomplished by configurability. When the voice picking solution is configured, rather than coded, then (a) it can be delivered more quickly, and (b) it can be changed via a configuration instead of a coding activity.
Configurable software lowers cost, empowers organizations to change, and translates into an advantage that peers who deployed custom-coded solutions don't have. For voice picking solutions, the two major areas where configurability makes a big difference are: