Supply Chain Comment
By Scott J. Yetter, President, VoxWare, Inc.
August 18, 2010
Voice Picking: Make it Simple, not Simplistic
Smart Buyers Distinguish Between Simple Voice and Simplistic Voice Realize Maximum Benefits
Simple technology that is easy to deploy and use, yields high business value – if it can get the job done. But there is a difference between being simple and being simplistic.

Great engineering puts robust capability into a simple package. It achieves simplicity through elegant design while retaining an ability to handle complex tasks.


Simplistic engineering, on the other hand, oversimplifies complex challenges by taking shortcuts or addressing only the most straightforward scenarios. When the realities of real-world usage begin to intrude, these solutions quickly reach their limit.


Voice picking is a great example of both kinds of engineering. Historically, voice technology was complex and expensive. The challenge addressed by voice technology is to optimize a workforce with diverse backgrounds and varying skill levels across many involved business processes while fostering improvements in productivity and quality – regardless of how noisy the industrial workplace may be. That's a tall order! As the market has matured, vendors have responded by using both simple and simplistic approaches.
Yetter Says:

A configurable solution designed to optimize a hands-free work style delivers far greater benefits than a bolt-on to a screen application.

What Do You Say?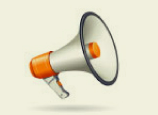 Compromising Business Value


Simplistic engineering often promises easy startup with minimal investment. With voice picking, the approach to user training is sometimes singled out as an area where shortcuts can be taken. The idea is that user training is too complicated, a waste of time, and an avoidable expense.

Some voice recognizer software is consumer-grade technology used for applications such as call centers. We've all experienced the maddening delays that happen while such a recognizer tries to "get" what we say – imagine having to use this kind of technology eight hours a day for tasks that have to get done fast!


Keep in mind how diverse the warehouse workforce is. While some strides have been made in adapting voice recognizer software, who wants to imperil the entire project by taking a risky shortcut? Companies who get the highest ROI from voice do so precisely because they use software in which users train the voice recognizer to their individual language and way of speaking. That's what produces 100% recognition accuracy. Bottom line: the 30 minutes or so spent in user voice training is the smartest investment made by companies who maximize voice ROI.
Terminal emulation is another example of a simplistic approach to voice picking. This technology allows companies to voice-enable mobile scanners, thereby avoiding a hardware refresh just to get voice. Instead of creating a true voice application, a "voice front end" is bolted on to the existing screen-based application.


Unfortunately, the resulting solution does not deliver the benefits of voice picking because interaction between user and unit is slowed while the worker speaks as if typing on a screen. In addition, many use cases supported by voice technology do not exist in screen-based applications. Productivity does not improve, and the returns used to justify voice never come.


Those are just two examples, but you get the idea. While ease of use, fast startup, and low cost are always good things to strive for, if they are achieved by simplistic shortcuts that put the project at risk, then it's better to avoid them altogether.


Reducing Complexity, not Business Value


Does this mean that voice picking has to be complex and expensive? Not at all! Advances in voice software can make voice picking easy to deploy and easy to live with – but without sacrificing robust performance and depth of functionality.


Take the example of user training. This activity can be streamlined and made user-friendly, but to eliminate it altogether is being a penny wise but pound foolish because users will never perform as well as they could with a high quality, noise-robust and speaker-dependent recognizer.


What about getting a solution created quickly, yet tailored to an operation's unique requirements and designed to get the most from voice? Advances in voice solution configurability have drastically reduced and in some cases eliminated the time-consuming and expensive process of customized coding typical of early voice technology.


A configurable solution designed to optimize a hands-free work style delivers far greater benefits than a bolt-on to a screen application.


Final Thoughts


Voice picking solutions should be elegant and easy to use. Simplistic approaches that cut corners incapacitate the best parts of voice. On the other hand, harnessing powerful technology but making it easy to use is more difficult for the vendor – but it results in simplicity that increases competitive advantage. Smart buyers who distinguish between simple voice and simplistic voice are the ones who realize maximum benefits.


For more information about VoxWare's Portable Voice Picking Solutions, please visit: Voice Picking Expertise You Can Use.