The New Era of Customer-Driven Mobile POS
Customer's Hardware and Applications Are The Driving Force of the New Era of Mobile Point of Sales

---
What drives the new era of mobile point of sales (POS)? It's simple: the customer and the customer's hardware and applications. From defining deployment parameters to finding suggestions online to increasing basket size, the consumerization of POS hardware and applications continues to drive retail IT decisions.
With a mobile POS system, all transactions can be completed over 3G using the retailer's or the customer's hardware, reading and writing to the enterprise database. Customers are looking for a cross-channel shopping experience that can encompass the digital shopping cart, combining all channels from in-store to at-home to mobile that can be saved, comparison shopped, recommended, stock-checked and purchased/delivered as and when desired. A mobile basket can be channel independent, enabling a web shopping list to travel to a retail store for final purchase decisions and delivery options – from the store, or direct to the consumer – for a true omni-channel shopping experience. With the proliferation of smartphones, customers themselves are demanding mobile transactions for the convenience and time savings offered.

Kenney Says:

Mobile POS presents a unique opportunity for the retailer to take a fresh look at how a customer transaction should flow.

What Do You Say?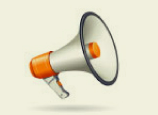 Improving the customer experience and increasing the basket size no matter what the channel or POS method remains an ultimate goal of retail. How these goals overlay your operation will vary, but there remains a front-end opportunity to identify some value propositions based on customer satisfaction, cost and profit. Retailers who don't empower their customers and their associates via mobile devices risk facing a slow erosion of sales to savvy customers, as well as the hurdle of battling competitors already rolling out their mobile POS solution.
We are in a push for customers to drive. Keeping pace with consumer technology is a key motivator; however, disconnects still exist between the retail mobile POS planners, and the reality of the customer's world. We routinely hear Tier 1 retailers stating that the Apple and Android operating systems (OS) are not "retail hardened", yet survey after survey of consumers indicates that these mobile devices and their associated OS will continue to dominate the smartphone market for the foreseeable future.
One of the biggest mistakes a retailer could make is to believe they know what's best for the customer, and not the other way around. The mobile POS solution, therefore, needs to allow application build out on any mobile device OS no matter what hardware and OS has been selected for store associates. In addition, we strongly advise that for every associate-facing application, a customer-facing application also be developed.

Mobile POS presents a unique opportunity for the retailer to take a fresh look at how a customer transaction should flow. Instead of continuing on a path of "that's the way we've always done it", a mobile deployment allows the retailer to go in and challenge the status quo – with the possibility of reinventing the entire customer experience in novel and engaging ways. Get started – because your customers are not going to wait.