Kinny Says:

It is imperative that discrete manufacturers have visibility across their supply ecosystems to ensure their suppliers are putting them in the best possible go-to-market position in terms of inventory and cost.

What Do You Say?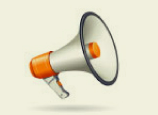 The Time is Now


The responsibility placed on discrete manufacturers to balance service levels again cost is nothing new. It's the age old juggling act of arriving at the perfect formula to maximize company profit and deliver optimal value to customers. But today, unprecedented pressures – on both sides of the equation – are making it harder for discrete manufacturers to satisfy the demands of both internal stakeholders and customers.


On one hand, global commerce is being driven by the consumer which means instant-gratification, intense price competition, faster product delivery demands and increased product personalization are forcing discrete manufacturers to be more agile than ever – or get left in the dust.


On the flipside, as discrete manufacturers look to increase market responsiveness they are moving fixed costs to variable structures by outsourcing production and distribution to contract manufacturers and 3PLs. And always a risk with outsourcing, especially with off-shore contract manufacturers, adding distance and supplier complexity to a supply chain usually results in reduced agility and control.


So discrete manufacturers have found themselves in a catch-22 – they have leveraged outsourcing to aid financial and product agility, but the decision to outsource has hampered supply chain agility. It is this paradox that has forced discrete manufacturers to seek global supply chain visibility sooner rather than later.