Designing Products for Conflict Minerals Compliance


A Best Practice is to Build Conflict Mineral Reporting into the Earliest Phases of Product Development


---
As everyone is likely now aware, the Dodd-Frank Wall Street Reform and Consumer Protection Act, signed into law by President Obama in 2010, specified new requirements for publicly traded companies that manufacture products containing tin, tantalum, tungsten, gold and their derivatives. This is commonly referred as the Conflict Minerals law.

However, fewer people are aware of the recently announced SEC rules specifying what companies must do to comply with law and the impact they will have. The rules require that in 2013 all publicly traded companies must begin tracking for the presence of conflict minerals and determine if the country of origin for the conflict minerals was the Democratic Republic of the Congo or an adjoining country. Companies must also maintain a documented due diligence trail. Beginning in May 2014, companies will need to report their findings to the SEC. In addition to disclosing whether or not their products are "DRC Conflict Free" to the SEC, they must also post this information to their public websites.

St. Andre Says:

Fewer people are aware of the recently announced SEC rules specifying what companies must do to comply with law and the impact they will have.

What Do You Say?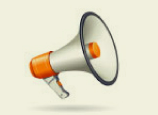 Forcing manufacturers to publically declare the products they manufacture or contract to have manufactured that are not "DRC Conflict Free" will enable customers to factor this information into their buying decisions. This stands to have a significant brand and revenue impact.

While it is critical to understand if products that have been released to manufacturing contain conflict minerals, addressing any issues at this late stage can be extremely costly and introduce product delays. A best practice is to build conflict mineral reporting into the earliest phases of product development, and identify and resolve potential issues before they become costly problems. With a compliance system that is integral to your product development system, you can provide enterprise visibility about the presence of conflict minerals based on the latest product designs and suppliers. This will enable you to proactively ensure compliance.

While complying with the conflict mineral law may seem onerous, it does highlight significant business opportunity. With the same product development systems that will help identify conflict minerals across all of your products, suppliers, and designs, you can now enable portfolio material profiling. This will allow you to calculate the usage of numerous materials across your entire portfolio of products. Armed with this information, manufacturers may negotiate bulk purchase rates for materials to be used across the entire company, and even in the supply chain. This can have an enormous impact on reducing the cost of goods sold and generate tremendous savings.