The 2012 Retail Outlook
Retail Industry Trends for the Coming Year

---
The retail industry continues to see a strengthening U.S. economy. The industry has seen twenty months of sustained year-over-year retail sales growth. February alone saw an 8.6% increase over sales from February 2011. Overall the National Retail Federation has forecasted that retail industry sales will rise 3.4 percent to $2.53 trillion in 2012. We are also predicting an increase in container trade volumes over 2011.
All in all, 2012 is shaping up to be another good year for the retail industry. However, while all of the projections seem rosy, retailers cannot be lulled to sleep. There are still many challenges that could impact this promising outlook for 2012. These include continuing issues with high unemployment, a struggling housing market and increasing fuel and commodity prices. Retailers will need to pay close attention to these and other issues in order to maintain continued growth.
Gold Says:

Partnerships remain the key to finding viable solutions that not only benefit retailers and their providers, but the economy and the ultimate consumer.

What Do You Say?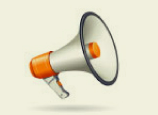 While there will be general economic challenges facing all industries, retailers will need to continue to focus on core strengths to be able to continue their year on year growth. This includes a focus on the supply chain, especially when it comes to multi-channel or omnichannel operations. This is a significant growth area for the retail industry and many are continuing to redefine and redesign their supply chains to meet the needs of this segment of the market.
Operational and regulatory issues will once again pose burdens on retailers as well as their transportation partners. Capacity and pricing issues will continue to pose an issue across all modes of transportation. This is critically important as retailers enter into their contract season.
The big issue that is looming this year is the upcoming contract negotiations between labor and management for the East Coast and Gulf Coast ports. Retailers are paying very close attention to these negotiations as the contract is set to expire during the busy peak holiday shipping season. Retailers are preparing their contingency plans as they do not want to be stuck if there is some kind of disruption at the ports. A strike on the East Coast hasn't happened in 35 years and we hope that trend continues. Any kind of disruption or stoppage could significantly impact the economic recovery.
We also see continuing impacts of new (and old) regulations on the industry. Changes to Driver's Hours of Service are once again being debated in court, as both proponents and opponents of the changes have sued the government. NRF opposed the proposed changes believing the Department of Transportation (DOT) had not justified the changes in light of improvements in