The Challenges of a Global S&OP Roll-Out


A Clear Vision and Strategy of Where you Need to be is Key to Propel your Business Forward


---
A clear vision and strategy of where you need to be is key to propel your business forward; forward into new markets, new geographies and ahead of your competition. Success lies in the ability to tie your goals, strategy and execution into a single, measurable plan.
Cost reduction, expansion in to new geographies and visibility across the company are common goals I hear many global companies discuss. As I work with leading companies to develop sustainable sales and operations planning (S&OP) processes we see industry research supports these benefits. According to Gartner a "demand-driven S&OP processes can improve revenue from 2% to 5%, reduce inventories by 7% to 15% and improve the success of new product launch commercialization by 20%."1

A majority of companies focus their S&OP efforts at the local or regional level which creates multiple, independent S&OP processes across the company. Recent research from Supply Chain Insights shows the average company has five S&OP processes and 63% of companies have more than one.2 This leaves a lot of opportunity to clean up inconsistencies across the system. However, many companies struggle with how to get there, how to cross the cultural and regional differences to ensure everyone speaks the same language–the language of success.

---
Bursa Says:

The benefits of S&OP are well documented and have helped many companies dramatically improve operations and gain a competitive advantage in an increasingly more difficult global economy.

What Do You Say?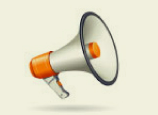 Sources:

1 "Toolkit: How Demand Driven is your S&OP Process" Jane Barrett, Gartner, 10 April 2012.
2 "S&OP Planning Improves Supply Chain Agility" Lora Cecere, Supply Chain Insights, 22 May 2012.


---


The following are three of the most common challenges I see companies face as they embark on their global S&OP journey.



1. Language Barrier. This is not a reference to the differences between Chinese, Dutch, English, and Spanish, instead to how each regions defines success, what an accurate forecast looks like, how service level is calculated, etc. Chances are inconsistencies exist in your business from region to region in how these basic principles are discussed, executed and measured. It is important to develop a consistent framework that brings a common set of terms and definitions to the organization. Software can help you provide a consistent framework.

2. Flexible vs. Rigid. Many companies have grown through acquisition which has brought on a myriad of enterprise resource planning (ERP) systems each presenting data slightly different than the other. Moving toward a single ERP system takes times (years in fact) and the expense doesn't typically justify the endeavor. When working with multiple systems, definitions and local customs, you need to find the right balance between rigidity and flexibility. Be standard enough to provide a consistent framework for all divisions in the company and yet flexible enough that local business drivers can be reflected.