Key Considerations for Measuring Supply Chain Risk and Complexity
With Increased Complexity and Risk, Organizations Will be Challenged with Ensuring They are Able to Meet Compliance Requirements, and Business Performance Goals


---
Managing the inherent risk and complexity in a supply chain has always been critical for businesses, but has become even more so as supply chains have expanded globally. Over the last two decades, as organizations have increasingly operated in more locations internationally, worked with more global supply chain trading partners, and distributed goods to multiple warehouses worldwide, the inherent risk and complexity in keeping track of the movement of goods has grown significantly. With this level of increased complexity and risk, organizations will be challenged with ensuring they are able to meet compliance requirements, and business performance goals. There are challenges both for the shipper trading goods and the multimodal transportation partners that are moving them.
Considering the global nature of the supply chain process, it's imperative that any business looking to not only survive but to thrive in today's global economy has a clear understanding of all the potential risks in its supply chain and understands how and when it needs to react when a risk impacts the flow of goods. Organizations need to implement a strategy that accounts for multiple languages, time zones, cultures and varying compliance regulations. When putting together a supply chain risk management strategy, there are a number of different potential risk factors that organizations should be aware of, which include:
Farrell Says:

With a well-managed supply chain strategy, organizations can react to unforeseen issues, assess which solutions to utilize, and quickly mitigate potential issues.

What Do You Say?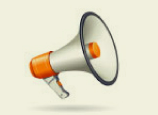 | | | |
| --- | --- | --- |
| | • | Data Quality – Issues related to data quality are inherent in supply chains, as information is manually entered and re-entered into disparate systems time and time again. |
| | | |
| | • | Visibility – Organizations need visibility into their end to end supply chain in order to react to issues in a timely fashion. Without complete visibility, it can be difficult to identify issues such as delayed order status. |
| | | |
| | • | Compliance – Making sure the orders that flow through the supply chain and the physical movement and storage of goods complies with the countries laws and regulations and ensures the business is not at risk of penalties ranging from fines to potential jail terms. |
| | | |
| | • | People – Much of the knowledge that allows a supply chain to operate effectively today is still stored in employees' heads. This can range from a warehouse worker who knows where a specific product is located, to a driver who knows a specific delivery goes to a certain location. When an employee departs for new opportunities there can be a significant risk of lost knowledge. |
Even when keeping these common risk factors in mind, unforeseen factors can still impact the supply chain, for example, the recent global financial crisis or extreme weather conditions. With a well-managed supply chain strategy, organizations can react to these unforeseen issues, assess which solutions to utilize, and quickly mitigate potential issues.
Regulatory requirements and legislation in supply chain risk planning play an important role in the trade process. In many cases, when shipping goods across borders, different countries have specific regulations that can cause issues such as delays in delivery. Other compliance requirements include, declaring customs information as well as duties and taxes on the shipment of goods, or whether goods have been moved from a specific location to a general stock area of a warehouse. The ability to demonstrate efforts in risk mitigation can go a long way with governing bodies, especially when they are considering what action to take against an organization for a failure to comply. Having defined processes and the right technical infrastructure and software solution shows the organization's commitment to compliance. With the proper software and technical infrastructure, organizations can eliminate the data quality issues inherent in manual systems, provide better and more complete visibility into the status of a shipment, comply with all governmental laws and regulations and provide an opportunity to move the knowledge from individuals to a centralized data repository or online environment.
By implementing a risk and compliance strategy for a supply chain, companies can avoid any disruptions or issues that could significantly impact their revenue stream, and in some cases even jeopardize the continuity of the business.


Agree or Disagree with Our Expert's Perspective? Let us know your thoughts in the Feedback section below.