Integrating Contract Packaging into Distribution Operations


Performing Final Packaging in the Distribution Center can Cut Combined
Warehousing, Packaging and Freight costs by 30 Percent


---
Specific consumer products look exactly the same when they roll off the manufacturing line. To satisfy retailer requirements, however, these identical products are wrapped, sealed, tied and packed in dozens, even hundreds, of different ways for presentation on the retail shelf. Consumer packaged goods (CPG) companies often outsource final packaging to outside contract packagers, adding a costly and time-consuming step between manufacturing and the distribution center.
CPG companies can streamline their supply chains by integrating final packaging into existing distribution operations and entrusting the function to the logistics professionals who manage warehousing and transportation. Doing so can reduce combined distribution, packaging and transportation costs by 30%, and can cut at least 7 days in order-to-delivery cycle time.

Marlowe Says:

It's only a matter of time before manufacturers of all sizes recognize integrated packaging and distribution as an opportunity to get products to market faster with greater flexibility and at a lower cost.

What Do You Say?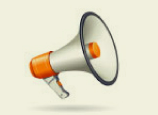 Where Do the Savings Come From?

Combined packaging/distribution has become possible with the increasing sophistication of a select group of third-party logistics providers (3PLs), who have invested in the equipment and resources to take on complex packaging assignments. The savings from integrating these functions are driven primarily by these factors:




• Lower freight costs. Typically, products ship out to the contract packager and then back to the DC for final distribution. These extra runs hike freights costs an estimated 38%.

• Lower inventory carrying costs. CPG companies that use an outside contract packager add about 7 days to their distribution cycle and lose visibility of their product during this time. They deal with uncertain stock levels by adding inventory.

• Reduced labor and equipment. Combined packaging/distribution operations allow for labor and rolling stock to be deployed where it's most needed at any given time, across multiple functions.

• Reduced damage. The more product is moved, the greater the potential for damage. Shipping product to and from an outside packager results in about 3% damage.