Holste Says:

Companies who are looking for additional pallet storage space should first make sure they are deploying the most efficient pallet handling equipment and storage methods.

What Do You Say?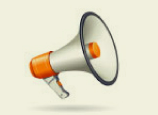 While leasing additional outside storage is often looked at as a temporary quick fix, it often turns out to be a much longer term solution. Having primary inventory in an outside location increases operating overhead and complicates order fulfillment operations.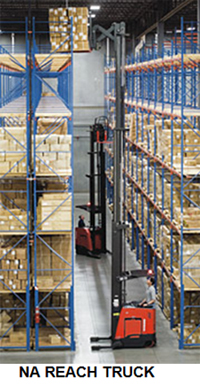 By simply replacing the forklifts with Narrow Aisle Reach Trucks that can operate in a clear aisle space of 8 feet while stacking (6) pallets high, approximately 1,870 pallet loads can be stored in the same 10,500 sq. ft. of floor space. This equates to an increase of over 80% in the number of loads stored.
NA Reach trucks (see picture) are available from all major fork truck vendors and are equipped with a pantograph type of reach mechanism that scissors the pallet load forward from the mast. In operation the truck turns to face the rack and then extends the pallet load out into the slot. Due to the truck's compact overall length and the fact that it carries its forks in a retracted position, it requires substantially less room to turn than does a conventional counterbalanced forklift.
A more aggressive (and expensive) approach to storage space optimization involves Very Narrow Aisle (VNA) equipment. Here Swing-Reach Turret Trucks operate in aisles that are 66 inches wide. This is a storage and retrieval system configuration that is most often justified for high storage density, high velocity operations.