Supply Chain Comment
By Rich Becks, General Manager, High Technology, E2open
August 11, 2010
The Next Big Thing: Multi-Tier Supply Chain Management
Benefits of Multi-tier Visibility and Collaboration Extend Across the Entire Product Life Cycle
According to IHS iSuppli research, the global electronic contract manufacturing industry is expected to grow by 8.5 percent in 2011. BCC Research reports that more and more pharmaceutical companies are leaning towards outsourcing clinical trials and manufacturing. Such research indicates that outsourcing is increasingly becoming a key strategy across multiple industries—helping to drive lower costs, reduce capital assets, and get products to market more efficiently. Of course, outsourcing has its drawbacks—including increased complexity and reduced visibility and control, given that key operational data now resides outside the four walls of the enterprise. This is supported by a 2011 survey by Aberdeen Group, which concludes that operational pressure from growing supply chain complexity is a top-of-mind issue for supply chain executives.
Enterprises are alleviating this issue by developing electronic connectivity with suppliers, enabling them to collaborate on forecasts and demand, as well as increase visibility into supply commits, inventory, and shipments. But it is no longer good enough to limit visibility and collaboration to Tier-1 partners, especially for critical components coming from lower-tier suppliers. Enterprises rely on hundreds of different companies around the globe—each playing a unique role in the process of getting a particular product to market. Their activities need to be tightly coordinated to deliver products to customers—on time and at the lowest possible cost. As a result, the companies leading their respective industries are already extending their supply chain management strategies to include multiple tiers of the multi-enterprise network. And that means everybody: contract manufacturers, 3PLs, VMI hubs, and key Tier-2 to Tier-N suppliers (Figure 1)
Becks Says:

Multi-tier visibility and collaboration enable manufacturers to synchronize planning and coordinate execution activities based on current information from all relevant partners.

What Do You Say?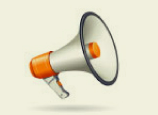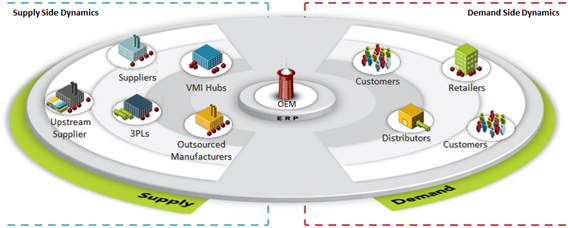 Figure 1: An outsourced manufacturing model, showing multiple tiers of suppliers and partners.
Benefits of Multi-tier Visibility and Collaboration


The benefits of multi-tier visibility and collaboration extend across the entire product life cycle:
More Seamless Product Launches

: Tight coordination across multiple tiers of the supply base ensures that rapid production ramp up goes smoothly (and is cost effective) in preparation for a product launch. Multi-tier supplier connectivity provides the foundation for an OEM to successfully execute this product life cycle stage for every product in a repeatable and predictable manner.


Ongoing Streamlined Operations

: The ability to exchange information across multiple tiers of suppliers enables brand owners to rapidly communicate demand (and changes) and receive delivery commits on an ongoing basis. This effectively reduces the risk of shortages, improves forecast consensus, and lowers lead times—all of which generate higher service levels (Figure 2).