Supply Chain Comment
By Brad Wyland
September 15, 2011
If High Device Costs Are Killing Your Voice ROI, Why Not Get Rid of Them?
Voice Technology Can Add Tremendous Value to the Work Being Performed Daily Across Your Supply Chain
The success of your voice solution can be greatly affected by the right devices and associated considerations for your organization. However, too often that's translated into meaning that only a handful of special, expensive devices are capable of delivering the best user experience and level of quality. While that may have been the case 10 to 20yrs ago, today it's a matter of leveraging the most advanced and robust voice application software and speech recognition technology to help voice users realize that it's all about the Voice User Interface (VUI) and not about the device when it comes to driving value and ROI.
When you start from the perspective that voice is about the application flow and where voice provides value, rather than solely focusing on the device, you end up with software solutions that can bring together the best technology to build a platform that provides many options for voice in the warehouse, the supply chain, and/or the enterprise. In fact, voice solutions can drive ROI for warehouses with fewer than 10 workers or more than 100 workers. Small and medium-sized warehouses can now take advantage of billions of dollars in technology advancements made by leading hardware and software technology providers and get the same value, benefits and ROI from voice technology that the large warehouses have been taking advantage of for the past twenty years.
Wyland Says:

Voice technology is becoming an integral part of our daily lives and the "cost" has been commoditized at the same time the performance has skyrocketed.

What Do You Say?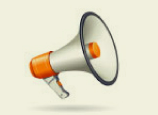 But I Thought It Was All About "The Intelligent Device"?
Today's voice leaders are developing software solutions and working closely with hardware vendors to ensure that voice solutions work effectively on a range of devices to fit the needs of your organization, your processes, and your workers. The days of forcing all of the intelligence and capabilities into a small computer that has to manage and run all the processes necessary to support voice, and subsequently has scale back the voice capabilities to fit it all in one small PC, are behind us. Given advances in the technology that delivers voice recognition, the expansion and increased capabilities of WLANs and Comm Networks, today's voice solutions simply don't need workers to wear mini-computers to work.
Because of the efforts of device manufacturers and the focus around interoperability testing, voice vendors can now provide customers with solutions that deliver a meaningful ROI across many applications, not just one or two. Once you remove the device as the critical element in determining whether recognition works or not, and understand that voice recognition technology has far outpaced it's early ancestors, you begin to see how easily voice technology can be deployed because now the device is just means to a connection, rather than a limiting factor.
When you focus on the VUI you easily see that the goal is to simply connect the worker to the software and that can be accomplished over dial tone or RF. Typically you can do that in one of two ways, Phones/Smartphones with native calling capabilities or even Handheld/Wearable computers using a softphone (running a phone application an a device originally not designed to be a phone, i.e. a handheld mobile terminal, an iPod, or an iPad) to place a call. Most mobile device choices fall into these two categories, including wireless phones/smartphones, tablets, handheld RF terminals, PDAs, 2-way radios, netbooks and laptops. This field of options can make the choice daunting when it comes to choosing the best device for a voice deployment. It's important to keep in mind that the options are now wide-open and you can select the option that best fits the application. Maybe running a softphone on existing handhelds works best because you can easily capitalize on existing investment but are more interested in the additional ROI you can get by using voice in additional parts of the warehouse or the yard. Perhaps providing employees with inexpensive cell phones allows you to easily connect your field service workers to a voice driven ticket management system to allow them to update order completion and expenses over a Bluetooth connection as they're driving to the next customer, or as they're taking a break. Whatever the application, you no longer have to be limited in the use of voice because the device doesn't fit.
I Can Do What?
Too often voice is written off because there has always been a stigma that as a buyer you had to compromise on so many levels, and that leads to a more difficult ROI to justify the expenditure. Voice technology is becoming an integral part of our daily lives and the "cost" has been commoditized at the same time the performance has skyrocketed. So, it's time to revisit that business case, only this time remove the old limits and start fresh with a new perspective.
Here are some things about today's voice solutions that you should keep in mind when building your business case, because you may be pleasantly surprised by their impact on your ROI: