Our TheGreenSupplyChain.com reads a lot of corporate sustainability reports, and would say they are almost uniformly upbeat and tout major achievement after major achievement, to the point where we sometimes wonder if the books are a bit cooked.
So it was refreshing to review the recent such report from Kellogg's, which was upfront in saying it was having challenges meeting goals it set a few years back for a range of improvement.
That can be seen here in the graphic below, which shows the progress that the maker of cereals, Pop Tarts and other food brands has made in recent against goals it had earlier set for the end of 2015.
Kellogg's Progress on Various Sustainability Goals
(Measured by Metric Ton of Food Produced)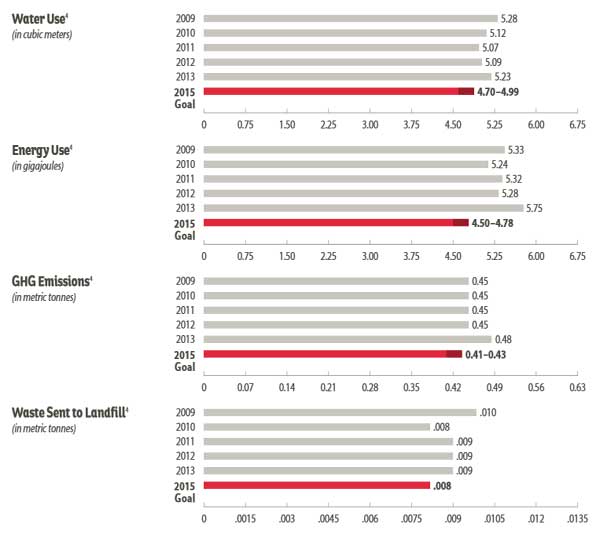 As can be seen, the company still has a fairly long way to go on the fist three measures to meet its 2015 objectives.
So what is Kellogg's doing about it? With the report, it announced it would start requiring its suppliers to report on CO2 emissions. What is most interesting about that is that it will include farmers, who generally have never had such requirements before, but Kellogg's said that a major portion of the emissions from its extended supply chain come from agricultural sources.
This should be very interesting.
Any Feedback on our Supply Chain Graphic of the Week? Let us know your thoughts at the Feedback section below.