This week's Supply Chain Cartoon Caption Contest.
Every other week, we'll post a cartoon and ask for witty/humorous captions from our readers. The winning entry will be published the following week. The newest cartoon will be posted on the SCDigest home page every other Monday and in that week's newsletter (usually emailed on Thursdays).
The winner for each week, along with other good entries, will be posted in the following week's newsletter. Previous cartoons can be found at the bottom of this page.
For now, no prize other than the glory, but we may start one later.
This week's entry is found below: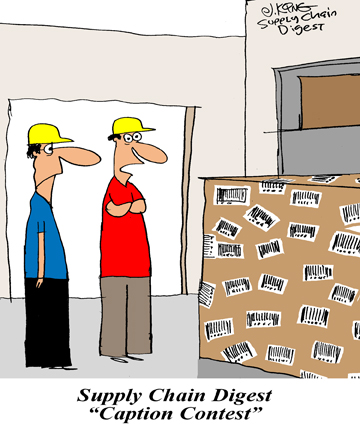 Send your entry for this cartoon to: feedback@scdigest.com. May the funniest man or woman win!
Have an idea for a cartoon? We would love that too, and will give you the credit.