In a perhaps surprising development - research and development (R&D) spending stayed strong in 2008, even as the economy tanked, showing the importance of innovation in the CEOs agenda, and companies are keeping that investment going even in 2009.
The annual "Global Innovation 1000" study was recently released by Booz & Company (the fomer Booz Allen, before it split itself in two), which tracks a number of data points for the world's largest 1000 corporate spenders in R&D.
The report for 2008 data is just out, and shows that the group increased R&D spend 5.7% in 2008. That was down from a 10% rise in 2007, but still looks impressive given operating income for the group fell 8.6% in 2008, and net income plummeted 34%.
As seen in the chart below, 38% of those 1000 companies increased their R&D spend in 2008, with the preponderance of the spend meant to find new growth products or markets - increasingly global markets with often different needs.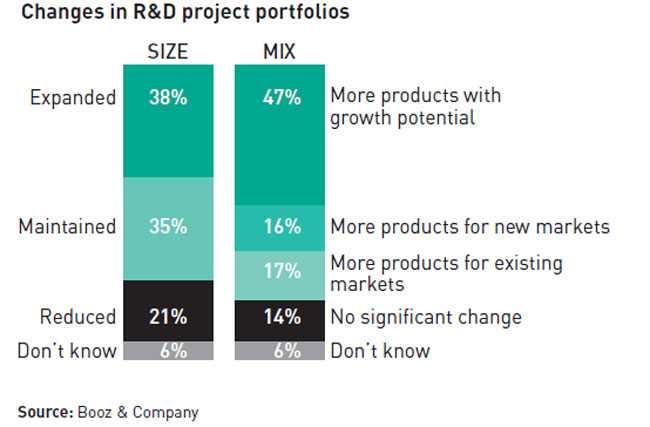 The supply chain implication? Supply chain has always played a key role in the effectiveness of new product introductions, and never more so than before, especially to reach new global markets. But it's not just about the logistics - supply chain also has a critical role in the speed and effectiveness with which new products are brought to market.
Given so much of the profits from new products come in the early stages of these ever-shortening product lifecycles, being excellent at that is now another demand imposed on supply chain professionals - and increasingly is likely to be a specialty of sorts within the profession.
Agree or disagree? What is your perspective? Let us know your thoughts at the Feedback button below.