There has been much debate about the current state of US manufacturing, whether there has been a real decline or not, and if it should really be a concern even if there has been a loss of domestic manufacturing prowess.
Still, we found interesting - and worrisome - the recent numbers from BusinessWeek magazine on how, for the first time in history, US manufacturing capacity in the last recovery after a recession - roughly 2001 to 2007 - was well below the overall growth in the economy.
As shown in the graphic below, even as offshoring began to become more common in the 1990s, growth in US manufacturing capacity far exceeded economic growth from 1994-1999. From 2001-2007, however, total economic growth was 17%, while US manufacturing capacity rose just 5%.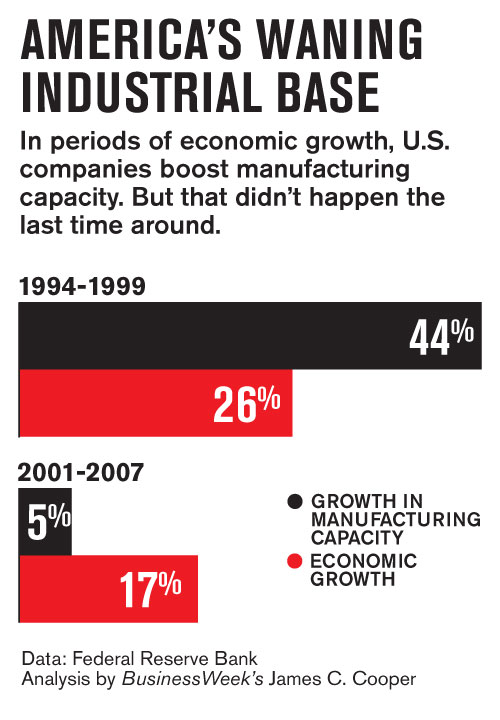 Perhaps not surprisingly, much of that change is tied to the high tech and electronics industries. According to BusinessWeek, in 2000 the U.S. exported $29 billion more high-tech products than it imported, but by 2007 that had turned into a $54 billion trade deficit in high tech.
Agree or disagree? What is your perspective? Let us know your thoughts at the Feedback button below.