Starting and/or improving Sales and Operations Planning (S&OP) processes continues to be one of the most important supply chain goals of many companies.
Excellence in S&OP plays a foundational role in optimally balancing supply and demand, aligning goals across the enterprise, and focusing on financial objectives.
S&OP is also key in better execution of supply chain planning and execution.
Thr graphic below is a "maturity model" developed by Chief Suppply Chain Officer Insights as part of its recent landmark report on Next Generation Supply Chain Management - Integrating Planning and Execution, and includes standards for excellence across process, organization, information and systems/technology from S&OP laggards to leaders.
Achieving S&OP Leadership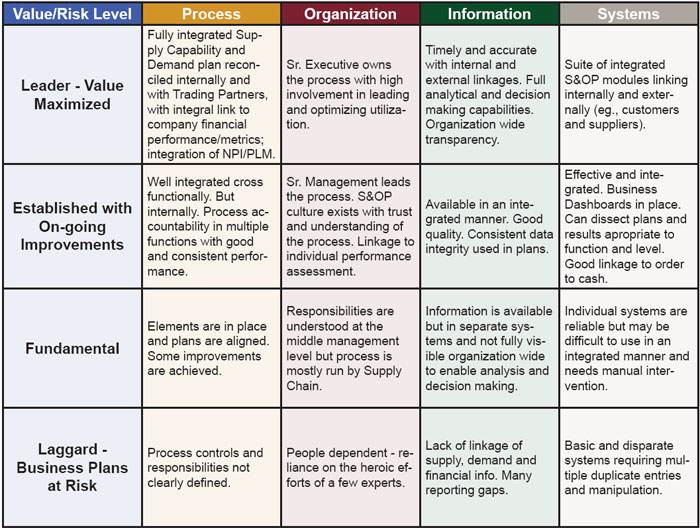 The highlights of the ground breaking report will be delivered in an upcoming Videocast from Supply Chain Digest and the Supply Chain Television Channel. To register, go to: Integrated Supply Chain Planning and Execution Videocast.
Agree or disagree? What is your perspective? Let us know your thoughts at the Feedback button below.