From SCDigest's On-Target E-Magazine

- Oct. 19, 2015 -
Supply Chain News: Highlights from the 20th Annual Third-Party Logistics Study Part 2

Six Key Steps to Gaining Shipper-3PL Alignment
SCDigest Editorial Staff

As we reported two weeks ago, for the 20th consecutive year, Dr. John Langley of Penn State University has led the annual Third Party Logistics Study, released again this year at the CSCMP conference in San Diego the last week of September.
The report is largely based on two sources of information: (1) data from survey responses from hundreds of shippers and 3PLs worldwide; and (2) a series of three forum type discussions with both shippers and 3PLs on key outsourcing issues that were held earlier this year in Chicago, Rio de Janeiro and Sydney.
SCDigest Says:

83% of 3PLs and 80% of shippers agree that improvement is needed in how shippers, 3PLs and service providers manage relationships with one another.

What Do You Say?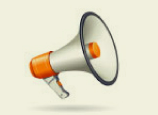 In part 1 of our review of this year's report, we focused on some of the key survey results from areas that are measured each year, such as the level of outsourced spend as a percent of total logistics spend, and the ever present (but declining) "IT Gap," reflecting the dissatisfaction that many shippers have with 3PL IT capabilities. (See Highlights from the 20th Annual Third-Party Logistics Study.)
In part 2, we look at bit more closely on the focused section in the report on shipper-3PL alignment.
The report notes that perhaps the biggest challenge of outsourced relationships is achieving high levels of alignment between shippers, 3PLs and carriers/asset providers, when each party has its own goals, objectives and constraints.
Developed from the three discussion forums held globally, the report offers six keys to gaining shipper-3PL alignment. Those are:
(1) Mapping Out a Clear Process: Of course, expectations of the relationship need to be discussed and agreed to by all parties. Both partners need to agree on what benefits or results are to be achieved and how to make decisions that are best for the relationship, the report says.

(2) Meeting with Senior Management: There is a need for 3PL users to have internal alignment with senior management regarding value to be derived from the 3PL relationship, the report notes. Meetings between senior management from both the shipper and 3PL are essential to successful on-boarding.

(3) Creating a Formal Plan for Managing Relationships: There should be a clear understanding of what is to be expected by which party and when, along with plans and priorities for managing relationships between executive, management and operational representatives of involved parties, the report says.

(4) Having the Capability to Scale Operations to Demand: Shippers need to test a given 3PL's ability to scale its operations up and down based on demand, the report advises. 3PLs with prior experience in scalability can produce great benefits for their clients.

(5) Drafting Mutual Agreements: Non-disclosure agreements should be understood and agreed to by all parties, and dispute resolution procedures should be agreed to by all and used when necessary, the report recommends.
(Distribution/Materials Handling Story Continues Below )