From SCDigest's On-Target E-Magazine

May 30 , 2012

Logistics News: Rail Carriers Kept Rolling in in Q1, While LTL Sector Muddles Along Like Usual
Rail Carrier Profits Continue to Soar on Modest Volume Growth; LTL Sector Continues Struggles, but Conway Joins Old Dominion in Showing Strong Profits

SCDigest Editorial Staff
Last week, we released our latest quarterly review of the financial results in Q1 from leading publicly traded truckload carriers. (See Q1 Again a Strong One for Truckload Carriers, as Asset Discipline Continues to Pay Off). This week, we offer similar analysis for the rail and less-than-truckload (LTL) sectors.

SCDigest Says:

Several of the rail carriers indicated they saw core price increases in the 4-5% range in Q1, in what seems to be an on-going state of affairs.

What Do You Say?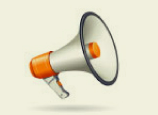 It is starting to sound like a broken record, but Q1 was another strong one from the rail carriers, which continue to rack up sizable revenue and profit growth even with very modest at best increases in actual freight moved.
As shown in the table below, average revenue gain across the four major public US rail carriers averaged about 9% in the quarter, even though total volume growth was in the 1-7% range. Kansas City Southern led the way in that growth department, continuing its string of strong quarters in terms of volumes, with car loads up 7.1% in Q1. Some of the revenue growth is attributable to higher fuel surcharge revenues in the face of rising diesel prices in the quarter.
Profits soared much more than revenues, ranging from a 13.8% rise in net income at Kansas City Southern to 16.9% at Union Pacific, which managed that profit gain while seeing only a 1% increase in car loads in the quarter.
These results are even more impressive giving the hit most of the rail carriers took in the quarter on coal, as volumes there continue to decrease as companies switch to natural gas for power generation and environmental rules also push coal out of the equation.
Coal and related energy carload dropped 6 to 14% in Q1, depending on the carrier.
All but Union Pacific saw strong growth in intermodal business for the quarter, led by Kansas City Southern, which saw a very strong 18.2% in intermodal growth in Q1.
Rail Sector Q1 2012 Results

Source: SCDigest Analysis
Comments from the companies during their earnings calls did not contain a whole lot of insight this quarter. Several of the carriers indicated they saw core price increases in the 4-5% range in Q1, in what seems to be an on-going state of affairs.
Union Pacific's operating ratio of 70.5 percent was a first quarter best, 4.2 points better than the previous first quarter record set in 2011.
It also said its Customer Satisfaction Index of 93 set a new all-time quarterly record and was two points better than the first quarter of last year.
As with other carriers, improved productivity helps drive the rising profits. UP said that the average number of intermodal boxes on its trains has risen from 141 in 2009 to 166 in 2012, while the number of traditional rail cars has increased from 80 to 88 over the same period.
CSX said that it was benefitting in part from capturing on-going truckload conversions to rail in the consumer goods/food/everage sectors.


It also saw significantly enhanced on-time performance in Q1, with on-time originations reaching 89% in the quarter, versus just 66% in 2011, while on-time arrivals reached 77%, versus 59% in Q1 last year.
Norfolk Southern said it has been able to reduce train and engine service overtime levels by 15%, while greater network efficiencies have enable it to reduce locomotives in service by 3%.
Meanwhile, Kansas City Southern is seeing growing business in Mexico and Panama. Cross border revenues were up 87% to $8.6 million in the quarter, driven by autos and parts coming into the US from Mexico.
At the same time, revenues at the Panama Canal Railway Company, of which it owns a 50% stake, rose to $15.7 million in Q1, up from $12.1 in 2011. With the Panama Canal expansion set to be completed in late 2014, that looks like a very smart investment right now.

(Transportation Management Article Continued Below)