From SCDigest's On-Target e-Magazine
May 23, 2012
Supply Chain News: In Surprise Move, SAP to Acquire Procurement Software Vendor Ariba for $4.3 Billion
Some Expect Another Firm to Make a Higher Bid; How Solutions will be Rationalized not Clear
SDigest Editorial Staff
SAP made a major move to get its offerings more oriented towards cloud-base delivery and shook up the procurement software market with an announcement yesterday that it would acquire California-based Ariba for $4.3 billion.
SAP will pay $45 a share, or 20% more than Ariba's May 21 closing price. The price paid is a hefty one, coming in at about 106 times Ariba's trailing EBIDTA.

SCDigest Says:

Even at ten times sales, some market analysts think SAP is getting Ariba on the relative cheap. and Expect a Counter Bid

What Do You Say?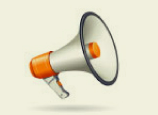 Ariba, founded in the late 1990s, calls itself a "business collaboration" company, but primarily provides tools to improve the procurement function, offering software for e-procurement, on-line auctions, spend visibility, and other purchasing related functions. However, in recent years it has added some "sell side" capabilities as well.
The company leveraged the internet from the start, though its early solutions were traditional on-premise deployments. Later, it morphed aggressively on to the web, first calling itself a "Software as a Service" (SaaS) provider, now as a cloud-based solution as that term gets hot.

It also runs the Ariba Network, which has connections to hundreds of thousands of suppliers and allows its customers to access catalogs, company-specific pricing, and other capabilities to streamline and control the procurement process, especially for non-direct materials.

Ariba says some $822 million of goods were directly procured over the Ariba Network last year. SAP years ago announced plans for a similar type of purchasing community, but the program never really gained traction. All told, Ariba says some $320 billion of procurement spend is managed over its platform.

Total Ariba company sales were about $443 million in its 2011 fiscal year ending last September, meaning SAP is paying just about 10 times sales for the company, a very hefty premium. Ariba's sales were $361 million in 2010, meaning growth was strong last year after flatlining a bit during the recession years.

Even at ten times sales, some market analysts think SAP is getting Ariba on the relative cheap.
"We think a counter-bid is likely and have raised our target to $50 from $40," said Cross Research analyst Richard Williams, though from our view it is hard to see what other companies would be interested or have the wherewithal to pursue such a deal in competition with SAP. Enterprise software competitor Oracle is the obvious possibility, but we have doubts it would want to enter a bidding war with SAP over the deal. IBM would seem another remote possibility, though it acquired Ariba competitor Emptoris in 2011.

SAP itself already has substantial procurement functionality, and how its offerings will be reconciled with Ariba's solutions is not at all yet clear, though SAP says Ariba will be maintained as a separate company. But the overlap is significant.
That is standard language used in almost every software deal, while the reality is that most of the time the acquired company is eventually folded in to the acquirer's business, though that process can take several years.
Most observers also believe that SAP's existing partnerships in this area, such as one with Hubwoo, will be discontinued over time.

(Sourcing and Procurement Article Continues Below)