From SCDigest's On-Target e-Magazine
May 9, 2012
Supply Chain News: ISM Honors One of Its Own as Joseph Cavinato Receives Supply Management's Top Award
Academic Has Had Great Influence on Procurement Through Teaching, Thought Leadership, Connecting Supply Management to Finance and More
SDigest Editorial Staff
At its annual conference this week in Baltimore, the Institute for Supply Management honored one its own this week, as Dr. Joseph Cavinato was named as the recipient of the J. Shipman Gold Medal Award for 2012.
SCDigest Says:

Among Cavinato's many accomplishments was his creation and use of financial models for procurement in the early 1980s

What Do You Say?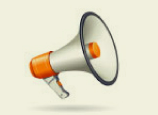 The Shipman award is generally viewed as the most prestigious honor in the supply management discipline. It is was first created all the way back in 1931, and is named for Johnson Shipman, a pioneer member of the New York Affiliate of the National Association of Purchasing Agents who is credited with years of activity that moved the purchasing profession along.

Cavinato is ISM Professor of Supply Chain Management at Thunderbird School of Global Management in Glendale, Arizona. He is also founding executive director of the A.T. Kearney Center for Strategic Supply Leadership at ISM.

In a teaching career spanning more than 37 years, Cavinato has launched purchasing and supply programs and courses at world-class educational institutions. In his pioneering role with The Center for Strategic Supply Leadership, Cavinato emphasizes that Chief Purchasing/Procurement Officers must consider the how the future will evolve and what procurement organizations can do about it, as well as new ideas relative to leadership of the procurement organization,
In 2003, Cavinato joined the faculty at Thunderbird School of Global Management. He created Thunderbird's global supply chain leadership course, which became the most popular elective course for MBA students attending the world-renowned graduate business school. He continues to lead Thunderbird's global supply chain leadership program.
Cavinato earned his Ph.D. from The Pennsylvania State University in 1975. After a brief stint at the University of Georgia, he then returned to Penn State in 1978, where he remained on the faculty for the next 21 years.
At Penn State, Cavinato developed a senior-level purchasing course in the undergraduate program and, later on, another course in the MBA electives. The courses were different from existing purchasing courses at other schools and they proved to be instant successes with students and recruiters. Cavinato next developed a two-week executive program in purchasing and materials management that was offered from 1984 through the late '90s.
In 1990, Cavinato began an ongoing qualitative research study, conducting personal interviews with individuals in different departments at various companies and asking them to reflect on three simple questions designed to ascertain issues, challenges and opportunities for the next three to five years. To date, Cavinato has interviewed more than 6,500 managers and executives at 937 companies on six continents.

Information and insights gleaned from the interviews frequently serves as the foundation for Cavinato's teaching, writing and speeches. He has authored more than 200 research academic articles, industry magazine pieces and white papers on global supply/value chains, business models, purchasing and supply, logistics and transportation, corporate social responsibility and top-line growth.

(Sourcing and Procurement Article Continues Below)