From SCDigest's On-Target E-Magazine

Jan. 10, 2011
Supply Chain News: When it Come to Warehouse Management Implementation, there Can be No Short Cuts When it Comes to User Testing, Fralick Says

Companies Implementing WMS Should Change Thinking to Hitting a Testing Date, Not a Go-Live Date
Cliff Holste, Materials Handling Editor
When it comes to Warehouse Management System (WMS) deployments, the dynamics remind Mark Fralick of GetUsROI of the exact opposite of how Saturday Night Live producer Lauren Michaels thinks about that iconic show.
SCDigest Says:

Fralick says these schedule challenges are often a "systemic problems that start from the very first day, or even before the project officially starts."

What Do You Say?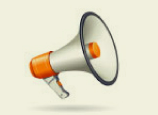 "Michaels always said 'Saturday Night Live' doesn't go on because it's ready, it goes on because it's 11:30,'" Fralick recently noted on another edition of our "Fralick on WMS" video series.
"In the WMS world, we need to think the exact opposite," Fralick says. "It doesn't go on because it's 11:30, it goes on because it's ready."
Fralick says that even though that might sound like an obvious principle, in reality schedule delays and other factors often lead to a time crunch as a pre-determined "go live" target date approaches, and what often gets shorted are two of the most important factors for success: training and testing.
User Acceptance Testing (UAT) is an area that is especially critical, Fralick says, but one that too often loses out in the fight for time as the go-live date approaches.
"Schedules slip along the way, and schedules get pared down and pared down, and then we get this whole "schedule chicken" game being played with a go/no-go decision, " Fralick said. "Really, what we need to do, I think, is make that testing schedule golden, the thing that cannot be compressed. So instead of targeting to specifically hit whatever the go-live date is that has been set, we need to ask how long it is going to take to do the User Acceptable Testing and say 'That's the date.'"
In other words, Fralick says, you need to determine a date by which UAT needs to start to meet the target go-live date, and if the schedule needs to be compressed, it needs to be compressed before UAT starts. So if UAT needs to start Aug. 1 to meet an Oct. 1 go-live date, find ways to accelerate project steps prior to the start of UAT, but if the UAT start date slips, it rarely can or should be compressed, and so the go-live date will simply have to be pushed out - no matter how upset that makes some executive.
That puts more pressure on the middle part of the process prior to user testing to make up for the inevitable delays that occur along the way, but Fralick says those areas, such as system configuration and integration testing, are the most "scalable" steps of the process, meaning more resources can be thrown at them to get them completed in a shorter time frame.
But you really can't throw more people at user testing and training, because you have a fixed number of people that have to be involved, and it is hard to accelerate the steps that need to be worked through.
"User Acceptance Testing is really difficult to scale," Fralick said. "You can do a few things to reduce the time, but not much, other than parallel testing in different areas if you weren't planning that from the start."
(Distribution/Materials Handling Story Continues Below )