From SCDigest's On-Target e-Magazine
Jan. 4 , 2011
Supply Chain News: Still Stinging from 787 Supply Chain Disaster, Boeing Now Putting Suppliers to the Test
Daily Visits to Suppliers Now Not Uncommon; One Vendor Says Scrutiny Caused it to Replace its Scheduling Software
SDigest Editorial Staff
Legendary aircraft maker Boeing found itself with a major supply chain snafu a few years ago when a dramatic change in sourcing strategy for its new 787 Dreamliner aircraft caused the plane to be more than three years late on delivery, and cost the company at minimum $2 billion to fix the problem, in addition to many billions of dollars more in delayed and lost revenue from the screw up.
SCDigest Says:

Now Boeing is using "a fundamentally different approach,' Wyse says,"by regularly verifying that suppliers have the right skills" and capacities.

What Do You Say?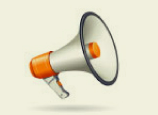 In a very condensed version, Boeing decided to outsource more complete sub-systems to its supply base, so that it would really just be an assembler of those systems in its production facilities, versus assembling most of the subsystems from components itself in the past.
The strategy sounded smart and was certainly in tune with how supply chain thinking had evolved at the time. The problem: Boeing suppliers turned out not to be ready for such a change in scope, and Boeing obviously wasn't ready to manage the change in its sourcing process.
With the first production 787 finally out the door in 2011, and a slew of orders for it and other aircraft, Boeing has apparently well-learned the lessons, and is now taking a much more aggressive stance on supplier and schedule management, using the kind of "stress test" techniques that gained common parlance during the financial crisis relative to federal government tests on banks and their ability to withstand economic downturn.
The new approach is critical - Boeing plans to boost output by about 60% in the next three years, meaning it will build nearly 300 more jets per year.
According to a recent article in the Wall Street Journal, the new stress tests look at exhaustive reviews of a supplier's production materials, schedules, finances and even the tools it uses.
"Boeing has bolstered its ranks of supplier examiners with about 200 engineers and other supply-chain specialists in the past 18 months. Its teams visit vendors more frequently and conduct evaluations that can take days to complete," the WSJ article says.
The CEO of one supplier, Vaupell Holdings, says "Boeing has become much more pro-active. They've got someone here almost every day."

All told, some 1000 suppliers are subject to this level of scrutiny.

Boeing has been conducting roughly four-hour-long monthly and quarterly assessments of Vaupell's ability to ramp up production, along with annual reviews that can take two to three days. It says Boeing's assessments led it to replace shop-floor scheduling software, as well as make other changes.

(Sourcing and Procurement Article Continues Below)