From SCDigest's On-Target E-Magazine

June 1 , 2011
Supply Chain News: WESCO Distribution goes with 100% Wearable RF Terminals to Improve DC Performance

Hands-Free Technology Gives New Boost to Productivity in already High Performing DCs; Roll-Out Almost Plug and Play, WESCO Exec Says
SCDigest Editorial Staff


WESCO, a $5 billion, publicly traded electrical and industrial distribution and supply chain services company headquartered in Pittsburgh, has found a new path to enhanced logistics efficiency through deployment of wearable wireless terminals throughout its distribution operations.
The company has long achieved operational excellence across its network of seven North American distribution centers, supported by strong investments in technology and a culture that clearly fosters continuous improvement in distribution center performance.
SCDigest Says:

Support among the WESCO floor associates for the wearables is strong for both productivity and ergonomic reasons.

What Do You Say?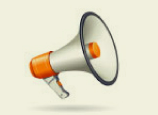 WESCO was an early adopter of radio frequency technology, deploying handheld and truck-mounted terminals as far back as 1992. That technology supported an in-house developed Warehouse Management System (WMS) originally deployed on the "fault-tolerant" Tandem NonStop computer line (now an HP platform after Tandem was acquired).
As described by Larry Mosier, Vice President of Distribution Centers and Transportation at WESCO on a recent Videocast on our Supply Chain Television Channel, WESCO recently decided to make the move to 100% use of hands-free wearable wireless terminals, replacing the handheld and truck-mounted units previously utilized with new WT4090 devices from Motorola Solutions. (To view the full broadcast, download the slides, or listen to a podcast of the Q&A portion of the Videocast, go here: WESCO Drives Continuous Distribution Center (DC) Improvement with Hands-Free Wearable Terminals Videocast Materials.)
"The genesis of this project was a benchmarking exercise I did visiting another distribution center network and seeing this wearable technology applied in an environment that was very similar to ours,

Mosier said. "I knew right away we had something here. I loved the hands-free technology and how that just sped those associates up."
After a bit more research and system concepting, WESCO decided to go with the Motorola wearables - in a really big way. The strategy was 100% replacement: the wearables are deployed in every area of the DC, from receiving and putaway, through multiple types of piece, case and pallet picking, replenishment, consolidation and loading, including operators riding on multiple types of materials handling equipment in addition to workers walking the DC floor.
Even Mike Rusnak, manager of WESCO's Warrendale, PA distribution center, can usually be found with a WT4090 on his forearm.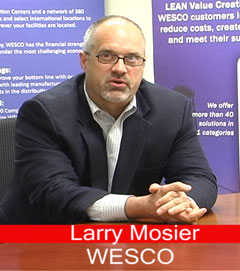 "Basically, when I am on the distribution center floor, I have on the wearable device," Rusnak said. "Whether it's to answer a question out here on the floor, to do a stock check, or lots more, it doesn't matter, we've moved every facet of our WMS system out to these wearable devices so that you don't have to go to a terminal to find information."
The hands-free nature of the wearables has been one key to success, significantly improving productivity by freeing the operators from needing to pick and put down RF devices throughout their tasks they way they previously did with the handhelds.
"Compared to a handheld, the wearables are much lighter, and you don't have the complications of putting them in and out of a holster," said one WESCO order picker during the Videocast. "These are hands free, so you don't have to worry about setting your gun down when you are doing a pick."
Support among the WESCO floor associates for the wearables is strong for both productivity and ergonomic reasons.

(Distribution/Materials Handling Story Continues Below)