Dr. Watson Says:

...They needed their supply chain to be a source of competitive advantage...

What Do You Say?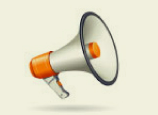 Benjamin Moore sells to consumers through 5,000 stores (which are independent dealers) throughout the country. They sell high quality paint and don't sell through the big box chains. Instead, they sell in many small storefronts. They have 5,000 SKUs, 6 plants, and 18 warehouses. They have very high service standards. Because the stores are small, they need daily deliveries. If they receive an order by 5pm, they will get it to 98% of the stores the next morning. They operate their own private fleet to better manage service.


The paint business is very competitive, and several years ago Benjamin Moore realized that they hadn't paid enough attention to the supply chain. They needed their supply chain to be a source of competitive advantage. One of the projects they did to enhance the supply chain was a network design study. They wanted to have the the right design for their supply chain.


At CSCMP, David Zuern, VP of Logistics for Benjamin Moore Paints, talked about their process of coming up with and implementing a new supply chain design.


Here are the top 5 lessons I took away from his talk:
| | |
| --- | --- |
| 1 | Expect a study to take 3-4 months. People new to network design want to know how long they should take. 3-4 months is what I've seen and heard about from many other projects. The data cleaning and validation will always take longer than you think. And, it takes time to analyze different scenarios and figure out which one is best for your business. It is possible to do studies faster, but this is usually only true for repeat studies. |
| 2 | You need to keep the study on track. It is very easy to expand the timeline by adding too much detail, collecting too much data, or running too many scenarios. Although it is hard to know how much is too much, Zuern suggested that you determine the goal at the start of the project and keep the team focused on that goal throughout the project. |
Previous Columns by Dr. Watson
| | |
| --- | --- |
| 3 | Don't make changes for small gains. The results of the study showed that some of the warehouses were located about 100 miles from the optimal location. Although moving the facilities would have had some benefit, it would not have been enough to overcome the cost of the change. |
| 4 | Question central storage of special products or slow movers. Benjamin Moore had previously been storing some products centrally. This was hurting their service level. In the new design, they decided that it was worth the extra inventory to improve service (and reduce some transportation costs). |
| 5 | With today's emphasis on same day delivery, warehouses in crowded urban or suburban areas may make sense. Benjamin Moore views quick service to the stores as a competitive advantage. The overnight requirement is just one way to express that. In fact, the idea of a warehouse within a city is very appealing because it gives them the ability to do same day delivery and will-call for their customers with large orders. Amazon is also doing this. For Amazon's 1- and 2-hour delivery commitments in New York, they leased the 5th floor of a building right across the street from the Empire State Building. Doing this lease in Manhattan required a change in mindset at Amazon. The internal real-estate team was used finding large tracts of land out in the country for the fulfillment centers and Manhattan certainly didn't fit this profile. But, if you want really fast delivery, you have to be physically close to your customers. |
Final Thoughts


People have been doing network design studies for a long time. There are some lessons from above that go back to the start of network design projects and are good reminders—like #1, #2, and #3. There are also new lessons that crop up as the business environment changes—like #4 and #5.