Dr. Watson Says:

...he and the management team realized that they had to pay attention to the supply chain if they were going to continue to grow and scale...

What Do You Say?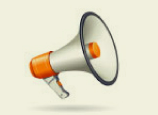 Howard Schultz, the CEO of Starbucks, kicked off CSCMP's 2015 Annual Conference with an interview. I enjoyed the interview, and from what I heard, a lot of others did too.

Most of his interview was not focused on supply chain issues, but about his business philosophy and the state of Starbuck's business. He has a great approach for bringing humanity and love into business and into how Starbucks treats its partners (their term for employees). He has a great story to tell with lessons for businesses of all kinds.


In this blog post, I wanted to talk about his two lessons for supply chain. Since this was a supply chain conference, the interviewer had to ask him about the supply chain. To be sure, the interviewer verified that Mr. Schultz did know something about his supply chain! (Not all CEO's do, so it was good to check.)


Lesson #1: You can't scale your business unless your supply chain is ready


He mentioned that he learned this lesson the hard way. Up until 2008, he admitted that he had ignored his supply chain (and in fairness, he also said that he ignored HR as well and had a hard time filling position). In 2008, during a great crisis in the business, he and the management team realized that they had to pay attention to the supply chain if they were going to continue to grow and scale. (For more on scaling see Scaling Up Excellence). He made it sound that the company would have seriously floundered and maybe its existence was threatened if they didn't fix the supply chain problems. He now views the supply chain as a key strategic partner. The supply chain enables them to grow and respond to changes in the market.


Previous Columns by Dr. Watson
If your business is trying to grow and scale, you need to make sure your supply chain design is the right one and that you have the systems and processes in place. Related, if your company has a growth plan and the CEO and leadership team is ignoring the supply chain, use this story to get their attention.

Lesson #2: "The Internet is the death of distance."


When asked about challenges in the supply chain, Schultz responded that "the Internet is the death of the distance." By this he meant that fast delivery is a primary focus and that the supply chain has to focus on speed.
Also, three years ago, he saw an analysis showing that traditional mall and retail foot traffic was going to significantly drop and this was going to be bad for Starbucks.


Starbucks answer was to build an app for placing orders (which they say gets 11 million transactions a week and is 3X higher than their industry peers) and emphasizing quick delivery windows (less than an hour).


Since the supply chain team was now viewed as a strategic partner, they have been able to respond to the challenge.
Final Thoughts


I have to say I was surprised to hear Starbucks talking about 1-hour delivery. I had just assumed that this was an issue that Amazon was dealing with, not a fresh beverage company. It made me realize that many businesses are facing this pressure from their customers.