Dr. Watson Says:

...a frequent problem in network design projects is that you get bogged down in the details.

What Do You Say?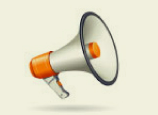 The 80/20 Rule (also called the Pareto Principle) states that 80% of the outputs come from 20% of the inputs. This rule has practical implications for business.


For the supply chain, this rule tells you that 80% of your total shipments go to 20% of your ship-to locations, 80% of your profits come from 20% of your products, and 80% of your expedited shipments come from 20% of your customers.


It is not making a prediction that the proportions will be exactly 80/20, but in practice it comes really close.


ITW (Illinois Tool Works) has used the 80/20 Rule for the last 30 years and has created tremendous value for their shareholders with this. ITW uses the rule to make sure their businesses focus on the 20% of the customers and products that drive 80% of the growth and profitability. It is a great way to prioritize.


The 80/20 Rule can be applied to many different parts of your business—including your network design projects.
A frequent problem in a network design project is that you get bogged downed in the details. That is, you end up spending too much time collecting data, cleaning data, validating business rules, and understanding the results.
Previous Columns by Dr. Watson
In this case, the 80/20 Rule is suggesting that you are spending the majority of your time on the 80% of the customers that only account for 20% of your supply chain costs. This also suggests that your return on this investment in time may not be worth it. By getting this part of the business right, you can only impact 20% of the total costs.


Instead, you should consider building a model that only has the top 20% of your customers. You will be able to collect and clean data faster, you will be able to better understand the results, and, as the biggest bonus, you will be creating a supply chain design that is well suited to your best customers.


I learned this lesson the hard way many years ago. We spent the better part of a day talking about how to model a particularly complicated business unit. This business unit had a complex mix of products and rules for serving customers. Finally, we asked the question how important was this business unit. The answer—it was less than 1% of the overall supply chain. It was interesting to talk about and a fun modeling exercise, but ultimately useless for the overall success of the project.


Final Thoughts