Dr. Watson Says:

A good practice at companies with sophisticated modeling capabilities is to iterate between the demand-centered and supply centered models.

What Do You Say?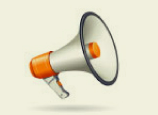 In many cases, I've had to suggest to companies that they need to split up their supply chain model. And, As Dan pointed out, companies tend to split their models into supply-centered or demand-centered. This is a great way to think about it. However, the question I get from nervous managers is: "By splitting it, won't we be leaving something important out?" This is a variation of the question: "Won't we be sub-optimizing?"


This is fair question.


Here is the first answer: Probably Not.


Although supply chains are complex and inter-related, some costs will still dominate others. Take an extreme case. If you are locating retail stores, this decision is 100% driven by proximity to your customers. Even though the location of the store will have some impact on the cost to replenish that store from the warehouse, this cost difference will be absolutely swamped by the value of locating the store where you will get the best foot traffic.


Of course, the trade-offs are more subtle when locating warehouses or plants. But, it is just as likely that one or two costs (or strategic interests) will swamp the others. You should take advantage of this fact to build simple, yet valuable models.


Here is the second answer: Maybe, but there are still benefits to splitting the model.

If the answer is "maybe," you likely have a very complex supply chain. And, counter-intuitively, the more complex the supply chain, the more benefit from starting with a simple model. A simple model lets you understand
important trade-offs and complexities. A simple model helps you discuss the supply chain with others in your organization. Then, with several simple models you can start to create larger models.

Now that you've decided to split up the models, here is how you can start to think about the models.

A demand-centered model starts with your customers and their demand. You are plotting customers by the ship-to location. It is a typical practice to aggregate customers by 3-digit zip code and then segment them by characteristics like mode (TL or LTL), channel (stores or on-line), and service (next day or 3-day). These models then decide how many, where, and the territories of the warehouses.


Many good demand-centered models stop there. Some will model the location of the plants or suppliers, but treat these locations as fixed. These models are primarily looking at reducing cost and improving service levels.


A supply-centered model starts with the suppliers and ends at the assembly plant or the final warehouse (which is modeled as a fixed demand point). These models do not get into the details of the final customers, but instead analyze products at a more granular level. The purpose of these models is to determine what is made at each plant, how many shifts to run, where to add equipment, how to best use suppliers, how to deal with seasonality, and possibly where to locate plants.


Final Thoughts