Dr. Watson Says:

Since logistics cost are a big part of cost-to-serve, you can see why it is popular with logistics managers.

What Do You Say?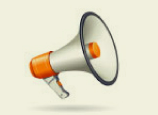 Since the logistics costs are a big part of the cost-to-serve, you can see why it is popular with logistics managers. At a high-level, the "cost-to-serve" measures the cost to get each of your products to each of your customers. When you get to the details of how to actually calculate it, however, various vendor and analyst reports may only confuse matters by leaving out details.

One way to think about determining your cost-to-serve is that you are just allocating costs that you are already tracking. Some of these costs you can simply allocate by using Excel. It might require work and debate, but in the end there are no fancy calculations needed. But, other cost categories require a network modeling tool (or a fancy spreadsheet that works like network modeling tool and uses optimization).


According to Mike Hegedus, Director of Supply Chain Center of Excellence at Tata Consultancy Services and previously Supply Chain VP for several manufacturing companies, "Better allocating your costs to specific customers and products gives you great insight. For example, at one of my previous companies, we allocated returns and claims, merchandising allowances, and other sales expenses to specific customers. This was a simple Excel exercise. We just took data we were tracking and simply allocated it to a customer. This led us to take specific steps with certain customers."


A Supply Chain Forum article by several KPMG consultants provides details on various cost categories you can simply better allocate using Excel. But, I don't think their article hits on the value of modeling software.



Network design modeling software can complete the analysis by allocating those cost that simply cannot be allocated with Excel. For example, it is not trivial to allocate your inbound transportation costs or costs of raw materials to your customers. When using your network modeling software for this, you may want to model every customer and every product, but limit the amount of optimization (you don't want to consider opening and closing facilities with this use of the tool.). Then, when you run, the tool returns details on the cost to get each product to each customer. In effect, this tool allocates all your transportation costs, your production costs, and your warehousing costs to a customer and product combination. You get all this information as part of a standard network optimization run—it requires no special features.

Again, according to Mike Hegedus, "When we modeled our logistics costs, we found the obvious—customers who ordered products directly from the plant had much lower transportation, warehousing, and inventory costs. But, now we knew exactly how much lower. Using a modeling tool can help you correctly allocate these costs. Without a modeling tool, the allocation is not nearly as accurate."