Dr. Watson Says:

You can learn a lot from simple models.

What Do You Say?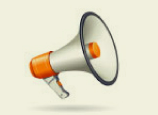 #1. Plot your demand on a map. As easy thing you can do is to plot your demand on a map. Don't do anything fancy. Just add up the total annual demand for each 5-digit zip code and then plot it on the map. If you have other data readily like the channel (your store or the customer's home), the mode (rail or truck), or maybe the product category, you should also include this.

Once you put this data into a map, play around with it and see what you can discover. I would guess you will learn something about your supply chain.

As an example, I loaded some sample demand data into Public Tableau and created the following map. It shows the relative demand of each zip code (by the size of the bubble) and the transit time from Chicago (dark blue is 1 day and the dark red is 4 days). If you click on the map, it will take you to an interactive version of this map so you can see this data for yourself.

#2. Add the current lanes you are using to serve your customers. Another good model is to plot your current lanes. To keep it simple, don't worry about different products, just look at the total weight moving from point A to B in your supply chain (you likely have this data in a transportation file). Often, this exercise alone allows you see your data in a different way and may uncover some potential for savings.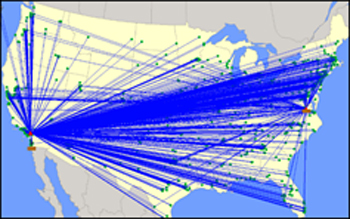 #3. Reassign customer territories. In this exercise, you are taking all your demand points, your current warehouses, and assigning the demand points to the closest warehouse. You want to keep this simple, but can add a few twists if you like. In the map below, we also consider the capacity of the warehouses so there is some overlap in the territories. Although there may be reasons that you don't ship from the closest warehouse, this again may reveal some savings.