Dr. Watson Says:

A dual sourcing strategy gives you the low cost benefits of a China plant and the safety stock benefits of a US plant.

What Do You Say?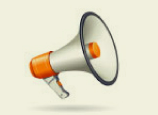 The stories are often presented as an either-or decision. And, often, when supply chain managers do an analysis, it is an either-or decision.


As a quick reminder, a good analysis includes the total cost of making the item at both locations. The easy (but not trivial) part of the total cost includes raw material, labor, energy, transportation, management costs, and duties and tariffs. In general, these costs tend to favor China.


A good analysis also includes the cost of inventory. Inventory cost tends to favor the US. To calculate inventory costs, you feed standard inventory formulas such factors as the excepted demand, demand variability, average lead time, lead time variability, minimum order sizes, and service levels. For some products, you may be able to reduce lead time from China by shipping with air services. So, this would give you two options in China- air and sea.
Now you have the total cost of producing in the US vs China. This is often referred to as the total landed cost.


To implement, you typically don't just pick the lowest cost option. You also want to consider other factors such as risks, management overhead, marketing image, intellectual property, ease of product design and so on. If China is cheaper by $10,000, these other factors could sway the decision in favor of the US. If China is cheaper by $10 million, you would probably find a way to mitigate these other factors.


Up to this point, we've described the "either-or" analysis. Either you make in the US or you make in China.

But, it doesn't have to be either-or. Some firms use another strategy—dual sourcing. This can be better than the "either-or" strategy. Professors Allon and Van Mieghem from Northwestern's Kellogg School of Management have formalized this strategy in several papers and projects. The main idea

of this strategy is that you source a steady and consistent base amount (75% to 90%) from China and then use the US plant for the rest of demand and for any unexpected rises in demand or delays from China. By dual sourcing, you get the cost advantage of China and the safety stock advantage from the US plant. This strategy also mitigates risk by having two sources of production but comes with the extra cost of having to produce in two places.

Final Thoughts
When deciding where to make products, there is no single correct answer that applies to all products. Since you have data on every product and the inventory calculations are readily available, you can develop a unique sourcing strategy tailored to each product.