Perhaps the best way to address many of these challenges is through flexibility, which is a key to overcoming supply chain risk. Introducing flexibility into manufacturing, supply chain, and network strategies is essential if companies are to respond effectively to ongoing change. Of course, the question is how to achieve flexibility and how much of it is required since flexibility does not come free.
In my new book "Operations Rules" (MIT Press, September 2010) I define flexibility as the ability to respond to change without increasing operational and supply chain costs and with little or no delay in response time. In this definition, change refers to change in demand volume and mix, commodity prices, labor costs, exchange rates, technology, equipment availability, market conditions, the production and logistics environment or any supply disruption.
This definition includes three key words—change, cost, and time—that refer to the three most critical performance measures influenced by operations—customer experience, operational costs, and business response time. The "ability to respond to change" implies that even in the face of a disruption the firm should be able to match supply and demand to avoid hurting customer experience. Similarly, everything else being equal, implementing flexibility should help the firm reduce long-run operational costs or improve response time or both.
So how can the firm achieve flexibility, and how much flexibility is required? The last question is particularly important since flexibility does not come free. Typically, the higher the degree of flexibility, the more expensive it is to achieve it. Consequently, organizations need a systematic process to measure the level of flexibility that currently exists in their business, identify additional degrees of flexibility possible in their business, and characterize the costs and benefits associated with each one so that they can choose the best course of action.
These are precisely the topics covered in my new book. My approach is an engineering systems approach because it takes a holistic view of the business; it integrates manufacturing, logistics, transportation, and product design and hence is interdisciplinary; and it focuses on reducing system, process, and product complexity.
I classify the different strategies that can be applied to achieve flexibility into three categories: system design, process design and product design.
System design: Firms can achieve flexibility by carefully designing their manufacturing or distribution network.
Process design: Examples of achieving flexibility through process design include a flexible workforce, worker cross-training, a lean manufacturing, organization and management structure, and varied procurement strategies such as flexible contracts, dual sourcing and outsourcing.
Product design: Product design solutions that allow a firm to achieve flexibility include modular product architecture, standard components and interfaces, postponement strategies, and component substitution.
In each case, I provide design guidelines and information on organizational structure, technology and supply chain processes that support flexibility.
---
Bob Nardone
Supply Chain Guidance LLC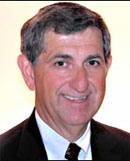 Defining Supply Chain flexibility concisely is a challenge and one that probably has different nuances for different businesses. However, I believe that flexibility is the ability to quickly respond to changes in demand while achieving your customer service, cost, inventory and ROA objectives.
This puts me more in line with what Dan Gilmore called "micro" flexibility. Referring to his March 4, 2010 column, I'd probably define "micro" flexibility as "tactical flexibility" and "macro" flexibility as "strategic adaptability.
I think that the ability to build new supply networks to adapt to changes in business strategy or market conditions as adaptability.
I don't think flexibility can be determined by one measurement but rather by a composite of metrics that many businesses currently measure. These would be:
Inventory levels

ROA

Customer Service (e.g. OTIF)

Order lead time

Number of items in the portfolio produced per week
The target metrics for a specific business can be established based upon sound benchmarking with perhaps top quartile performance in all performance metrics.
---
Gene Tyndall
Tompkins Associates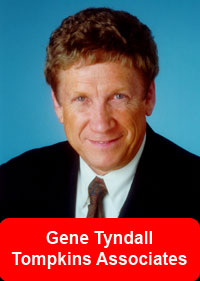 Supply chain flexibility is a term we are hearing more about these days, especially as markets and channels change, customer preferences change, the supply base changes, etc.
The business issue, however, is what that means and how can it be achieved? We see supply chain managers struggling with what should be their degrees of flexibility, while maintaining control, security, and risk management.
Our advice to supply chain managers in this area is to first, define your needs and goals for flexibility; then, define the areas where it is needed (strategy, organization, processes, people, technology); then, define how you will build it into what supply chain processes; and, decide how you will build that into your performance management system (KPIs). Only by following this process will you identify the trade-offs necessary and their value to the overall business.
But you often need to be cautious about flexibility. While customers may want it, financial, security, and risk controls may limit it. Flexibility usually comes with an added cost, and this must be weighed against the value proposition for it.
Supply chain managers strive for predictability and consistency, for mostly cost control reasons. However, when flexibility is introduced, so usually are uncertainty and exceptions. These, then, introduce more room for errors and rework, not to mention inevitable increases in inventories and capacities. So, the business value must be clear to go down the path of more flexibility, regardless of which supply chain strategy, organization, or process is affected.
What's your reaction to our expert panel's perspectives on Supply Chain Flexibility? What can you add to the discussion? Let us know your thoughts at the Feedback button below.
SCDigest is Twittering!
Follow us now at https://twitter.com/scdigest