There is a growing recognition that there is a important disconnect between clearly slowing economic growth and the prices of most metals, agicultural products and other commodities, which in general continue to rise and put pressure on the bottom lines of many companies.
Though some prices have flattened a bit over the last couple of months, the price of commodities such as corn, copper and more are still up substantially over the prices seen a year ago, even as the economy has slowed since then. Stock prices have fallen since early in the year over concerns about a possible double dip recession. Usually, stock and commodity prices move in tandem in reaction to poor economic prospects.
Not this time. As shown below, commodity prices have gone almost straight up since reaching a bottom in mid-2009. The CRB index represents the average price of a basket of a number of different commodity categlories.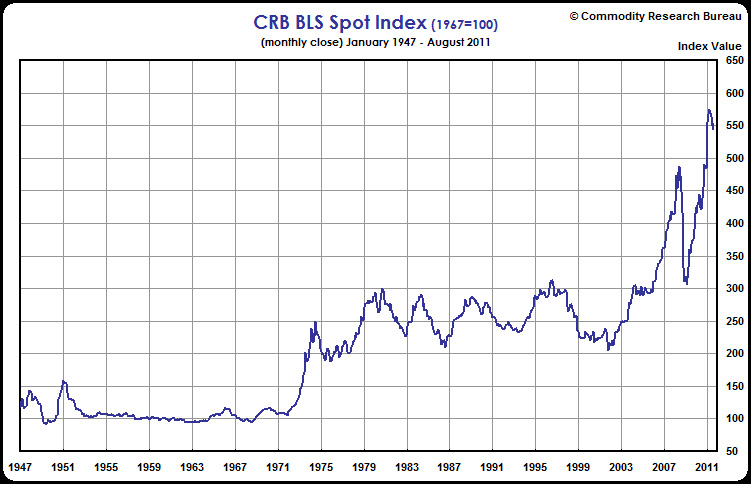 Some people thinks this means commodity prices are due for a major crash, as this disconnect between economic conditions, stock prices and commodity prices will be resolved consistent with historical patterns.
Others, however, say this time is really different, saying continued strong demand from China, demand for foodstuffs globally that exceed supply, the falling value of the dollar, and of course commodity speculators are making it different this time.
Which way will it go? Make your procurement bets. We says there will be a sharp drop in the near term, but that the long term trend will continue to be up.
Have a comment? Send it at the Feedback button below.